Due to the Corona measures, many restaurateurs had to focus solely on the outdoor area. But even without a pandemic, the terrace has many disadvantages. The advantages of outdoor areas promise an increase in demand, especially in summer. So that nothing stands in the way of the opening start and the perfect outdoor conditions prevail on your terrace, we have compiled the most important tips here!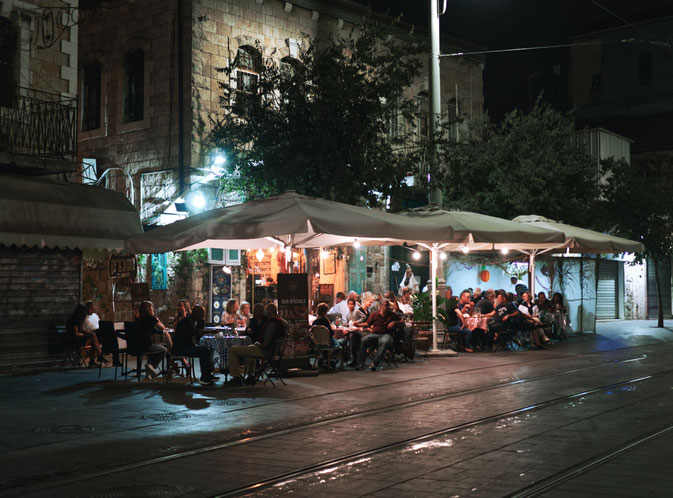 0,00€
Our free sample pack of drinking straws is the perfect choice to test our thoughtfully sustainable straws.
1. conditions for an outdoor area
First of all, if there is no outdoor area yet, a restaurant permit is needed. This is easily done at the city's ordinance or building department. If your property does not have a terrace or similar, other possibilities can be found. For example, with the help of a special use permit for open areas, you can also use adjacent sidewalks or pedestrian zones. Just ask the city or municipality and make an application and you are a little closer to the dream of outdoor use.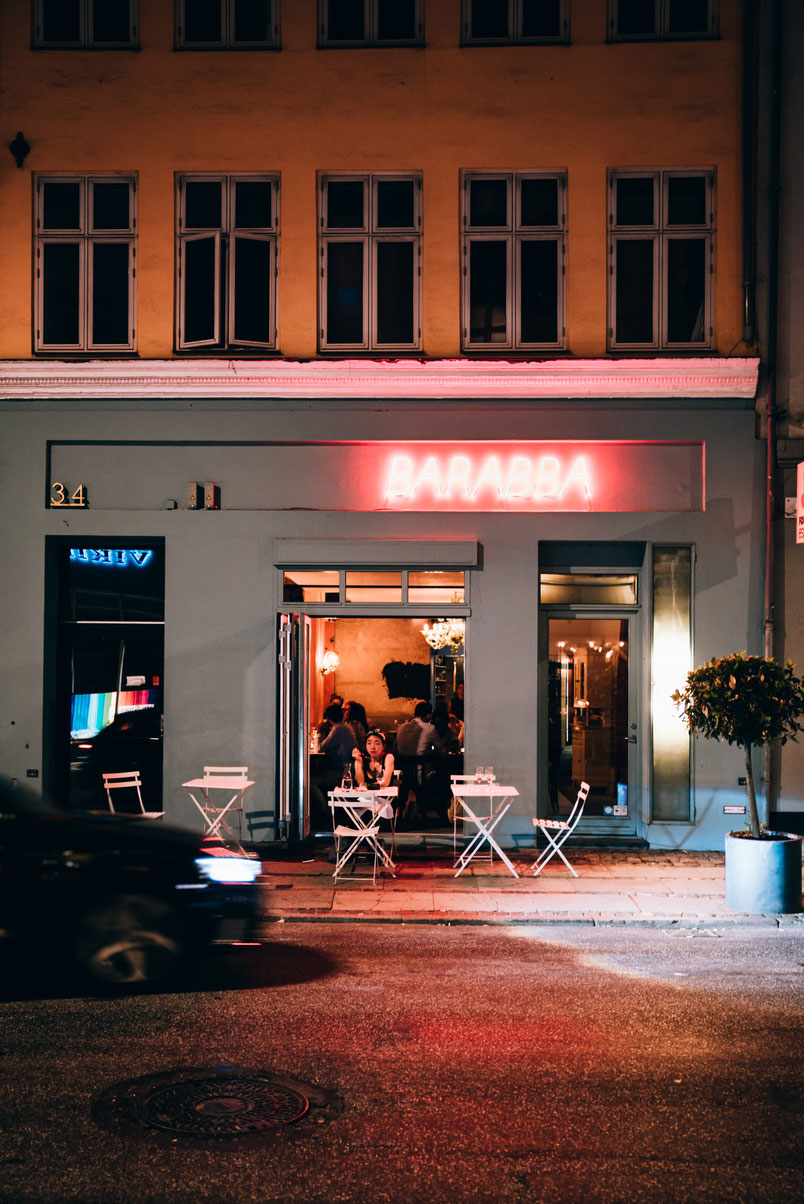 2. quiet times and noise protection possibilities
Since it can get late during a warm summer evening with good friends and tasty drinks, you should consider possible noise protection options beforehand and, in order to avoid stress with neighboring residents, observe the quiet times.
One possibility would be noise protection walls. You can find more information and tips on noise protection regulations and prevention in this article: Loudness in the hospitality industry. It's best to find out in advance which quiet times apply in your city and which noise protection measures make sense for your space. Or maybe you don't have any neighbors at all and can make full use of your outdoor area? Lucky you!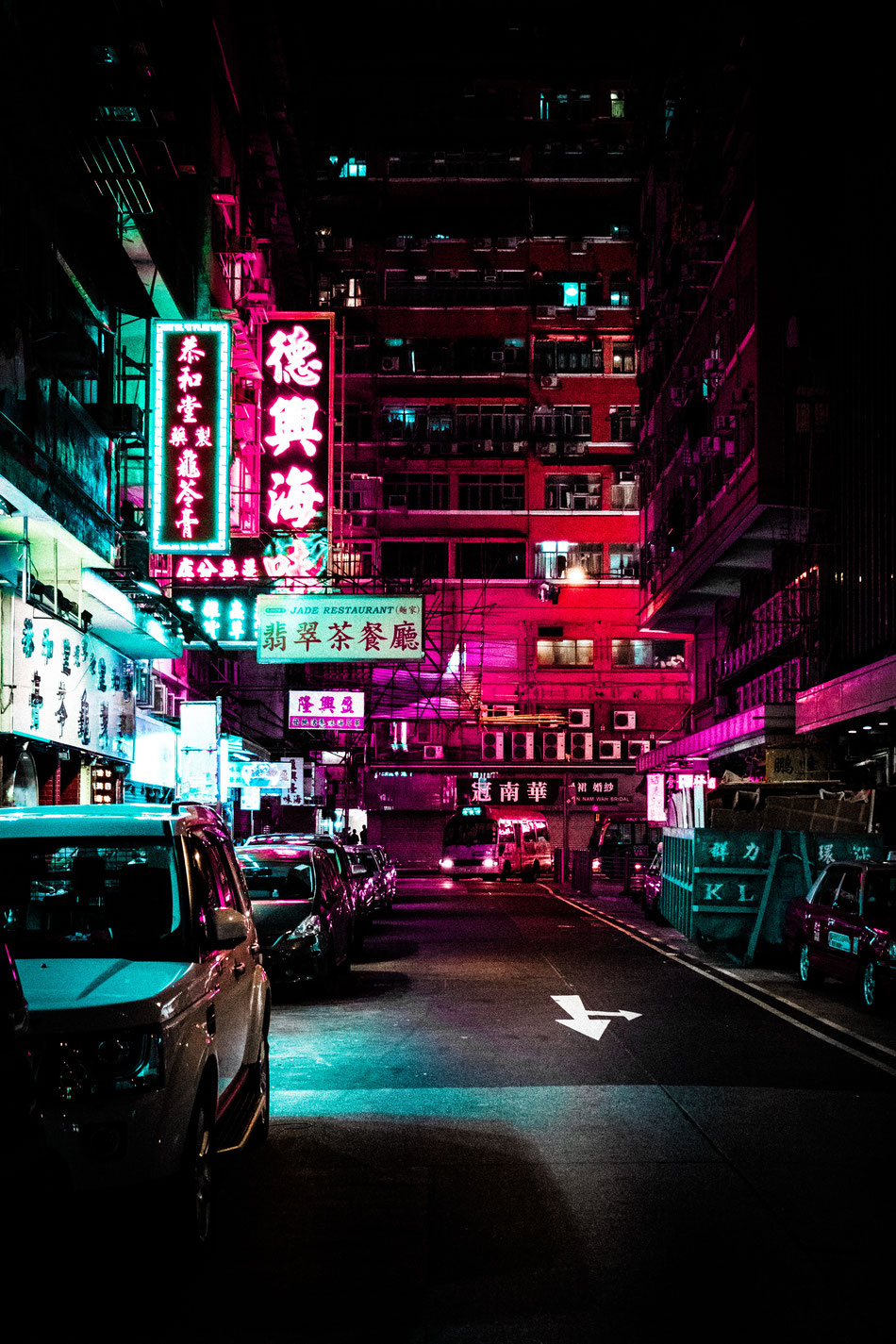 3. protection from wind and weather
Another important basic equipment that you should not do without is protection from rain, sun and wind. More and more guests prefer the outdoor area and accept for it also sometimes a small shower, as long as they are protected. So that with the first raindrops not all guests want to change from the outdoor area into the indoor area, it is advisable to provide accordingly.
Be it with sunshades that protect from the hot summer sun or rain awnings that save your guests from the typical German showers. Other options are awnings or pergolas.
For the really hot days, there are also spray hoses that conjure up a pleasant cooling on the terrace.
It is best to see which conditions suit you best.
Our tip: Tables can be arranged better under square parasols and save more space than under round ones.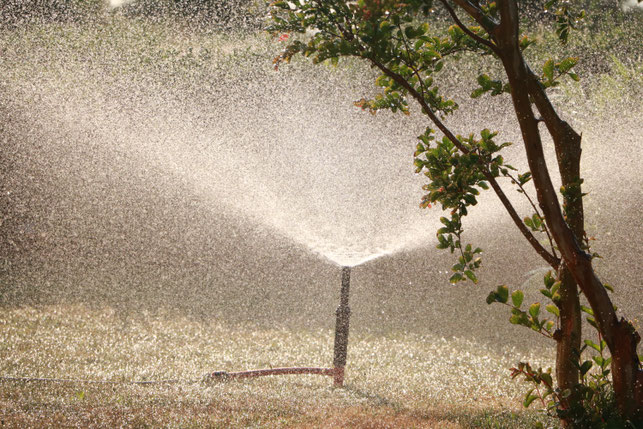 4. the equipment
Once all the circumstances have been clarified, we can now turn our attention to the perfect furnishings. When buying furniture, there are a few things to consider. It is important that the furniture is weatherproof. In the long term, it is always worthwhile to invest in high-quality equipment. Due to the location in the open air, tables and chairs are directly exposed to the weather. In the case of cheap pieces of furniture without appropriate impregnation or painting, this can quickly become apparent.
Since the outdoor area is usually the first perception guests get of a restaurant or bar, this also affects the overall impression and can leave a bad impression in advance. They want to feel comfortable and enjoy their stay as relaxed as possible. So uncomfortable, weathered chairs shouldn't get in their way. A tip: furniture made of wood and dark metal tones with a soft upholstery is ideal for a simple but elegant interior.
Despite all this, when buying furniture should also pay attention to its functionality. Can the chairs be easily stacked and can they be easily stored during the winter or overnight? How much space do I have for storage? Proper care and protection from the rain will extend the life of the equipment.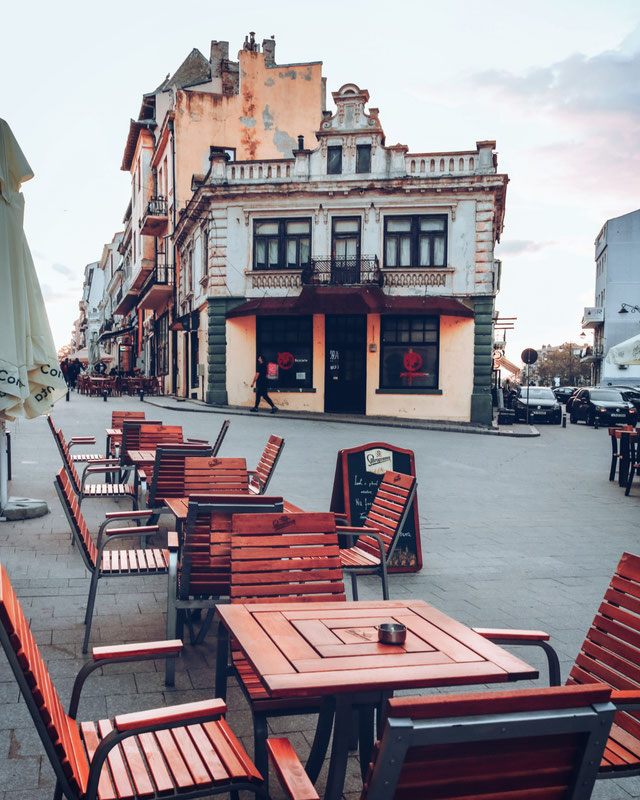 5. the light
Also not to be forgotten is the light. What are the lighting conditions on the terrace? Is it north-facing and needs more light or south-facing and needs more shades? Especially for the dark evening hours, the lighting conditions are crucial. It should be cozy and not too glaring, but still provide enough light to be able to read the map and eat relaxed.
Our tip: incorporate various light sources, for example, through fairy lights and sun glasses. A loving and cozy interior is inviting and brings appreciation and new customers become regulars.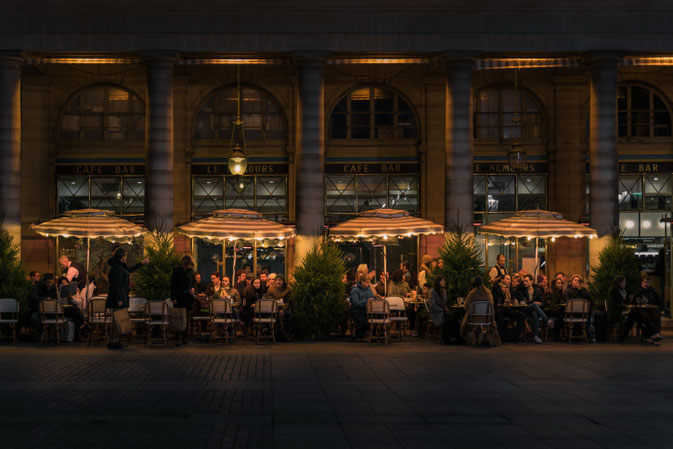 6. the design
The design of the outdoor area should be well planned, paying particular attention to the combination of cozy and functional. You should also consider all target groups and make it as barrier-free as possible. Ashtrays and regular cleaning should also be considered.
In the design of the outdoor area, care should be taken to adhere to a color concept. A tip here would be to keep furniture and umbrellas, etc., in plain colors and add appropriate color accents with decorations. Again, care should be taken to ensure that the decoration is weatherproof.
A narrow vase is in danger of falling over and breaking after the first gust of wind. One option here would be to decorate with flower pots and plants. For example, herbs as table decorations can do quite a bit and provide a pleasant scent. In summer, additional care should be taken to ensure that the selected flowers do not attract wasps or bees.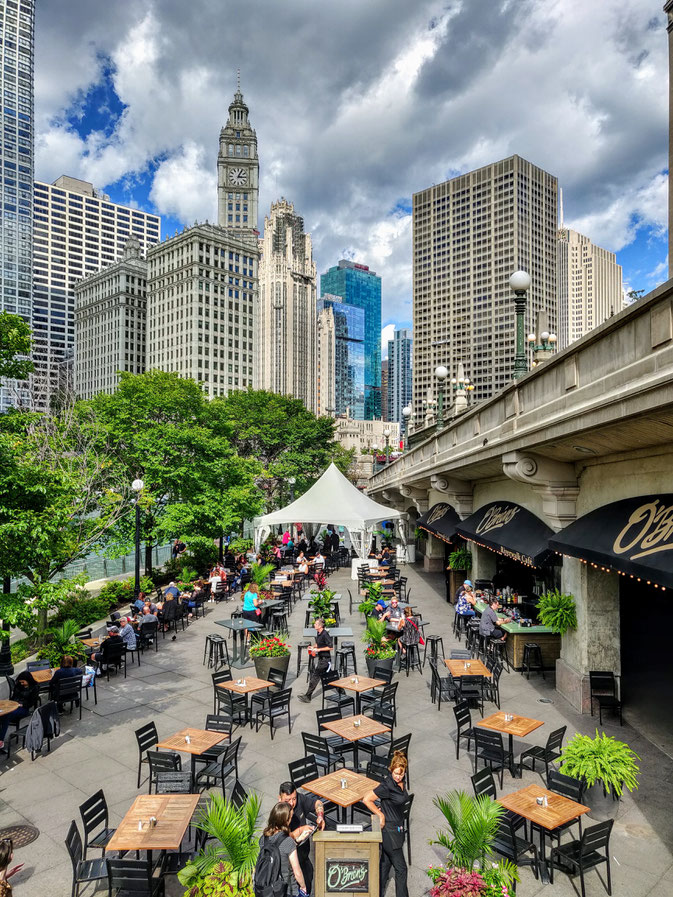 0,00€
The first truly plasticfree and uncoated Cups made from 100% cellulose. Don't believe us? See for yourself!
7. service
Now everything is ready for the outdoors! A deciding factor for a repeat visit to your restaurant or bar is the service. Are there short ways to the inside or is it complicated by stairs, for example? Do you have a view of the outside area from the inside, so that you can easily overlook new customers? Or is it perhaps worthwhile to divide the inside and outside into two areas? If these possibilities are not given, another service station with the menu, chilled drinks, glasses, etc. can be useful. This saves time and makes service easier!
A greasy meal is often heavy on the stomach in summer and something light and refreshing is good in the heat. Adapt your menu a bit and offer a refreshing soda or a light salad, most people are happy about suggestions and recommendations. Our plastic-free straws are a perfect match.