Environmental protection and sustainability have long been part of the jargon of the hotel industry here in Germany. These topics are also becoming increasingly important in individual hotels. But why? Firstly, because more and more awareness is being created for our environment, and this is also changing travel and the tourism industry. In addition, more and more potential guests are not only guided by the stars or the facilities, but also by the green image of a hotel. Thus, this criterion is becoming increasingly significant in the choice of accommodation for their own vacation.
But how do you get this little hotel revolution rolling and where is the best place to start? We have collected some tips on how you can bring more sustainability into your hotel in no time.
0,00€
Our petroleum-free shopping bags and shipping bags are biodegradable and water-soluble. Try them and see for yourself.
1. save water
With just three little tricks, you can save water in your hotel, thus conserving resources and also doing something good for your wallet:
1. the first tip concerns the laundry service: Towels and bed linen of your guests do not necessarily have to be washed daily. A sign in the hotel rooms, which gives instructions for the laundry service and points out your environmental friendliness, is usually enough. Often hotels handle it in such a way that if a towel is to be washed, it is put on the floor. If the towel can still be used, it should simply be left hanging. Otherwise, you can also purchase a basket for the bathroom, in which the dirty laundry is collected.
2. in addition, there are water-saving shower heads or even shower heads that can save you more than 50% water. Although you will have to pay a few euros more for the smart shower head, you will be rewarded in terms of price due to the low water consumption and the lowered water heating. As you can see, there are two simple ways to reduce water consumption in your hotel and save money at the same time.
3. water can also be saved at the hotel bar: Stop the water in between, run the dishwasher in eco mode or get a steel regulator, you can find more infohere .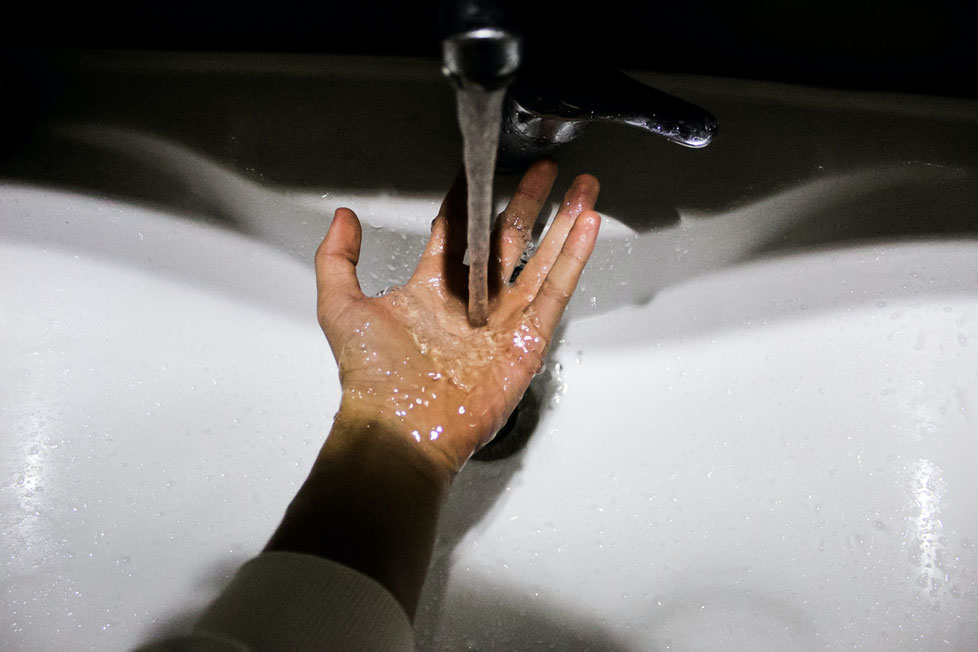 2. sustainable packaging & waste
Avoid packaging
Avoiding waste is an important aspect in your journey towards more sustainability in the hospitality industry. Keep your eyes open and see what alternatives and plastic-free options are available. For example, food can be kept fresh with reusable films such as beeswax paper or silicone coatings. You can transport your bread from the bakery in bread bags or even your own baskets. Instead of plastic bags, you can use jute bags or cloth nets for fruits and vegetables. Plastic-free alternatives for your culinary area, such as drinking straws without plastic or ice cream cups made of corn, will also help you avoid waste or switch to ecologically degradable products.
It is important to change step by step and not to put pressure on yourself, because the way to the "Zero Waste" lifestyle is ongoing and especially in the hospitality industry a long-term process. If you need more inspiration to avoid plastic especially in the packaging sector, we have collected some tips for youhere .
Separate waste properly
Surely there will be garbage from time to time. Then it is especially important to separate the waste properly. If you are not sure whether the receipt belongs in the residual waste or the coffee filter in the organic waste, you can look up here on our overview of the correct waste separation.
Suppose you offer a buffet in your hotel. Then you can nicely point out that everyone should only take as much as he can really consume. Again, make it clear that you care about the environment and waste prevention, and that you hope your guests will support you.
If there is anything left over from your food offering, you can either pass on the remaining delicacies via sharing offers such as "Foodsharing" or "Too good to go" or offer it to other outsiders and those in need. You should dispose of the small amount of leftovers from your guests properly: A complementary container for leftovers is a good idea here. The accumulation of leftovers can be disposed of properly and even converted into "green" energy by biogas plants.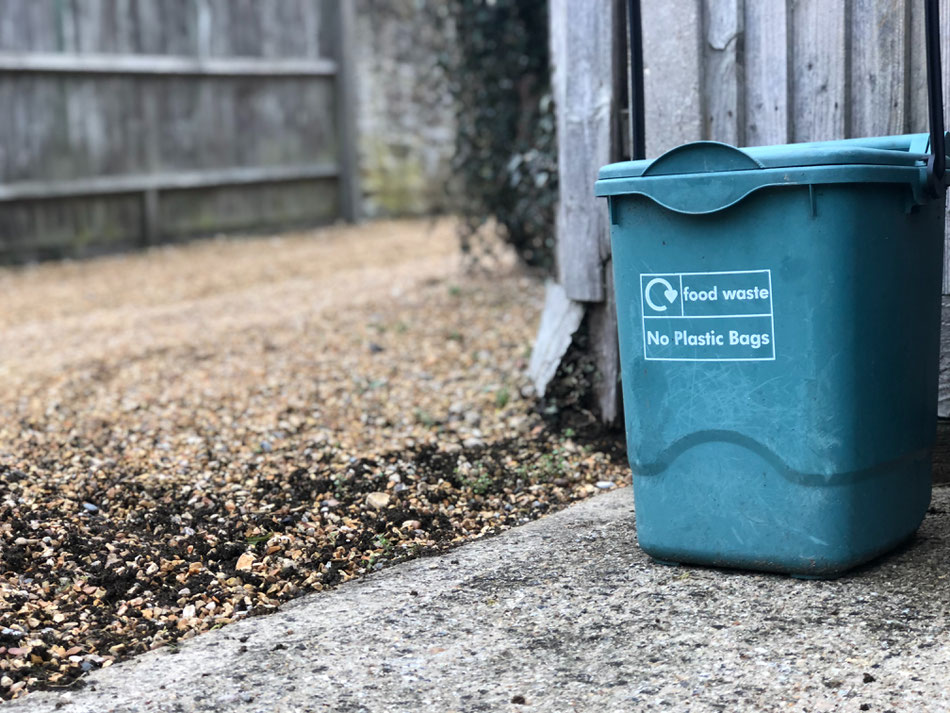 0,00€
Our free sample pack of drinking straws is the perfect choice to test our thoughtfully sustainable straws.
3. switch to environmentally friendly materials
Bedding, towels, soap, shower gel, shampoo - Eco-friendly products are available for all of these items. Bedding and towels can be made of organic materials like cotton and (half) linen, or even composed of recycled fabrics. This has less to do with plastic recycling or landfills, and more to do with reusing and refurbishing high-quality fabrics.
When it comes to shower and body care products, there is now also a wide range of fairly produced products that are natural-based and contain botanicals such as mint, sea buckthorn or even lemon balm. Often, the sustainability or organic aspect is also communicated on the product packaging, so that your guests are immediately aware of your environmental awareness.
There are also clever products such as the "Stop the water while using me" series, which reminds you to stop using the water while showering or brushing your teeth. Such notices or stickers are sure to look great in your hotel rooms and motivate green engagement.
In addition, some hotels offer small packages with cotton swabs, nail files, etc.. Unfortunately, these are often packed in plastic and are thrown away - without having been used. At this point, unnecessary individual packaging can be saved by offering plastic-free packages. Another idea would be to provide the products only on demand.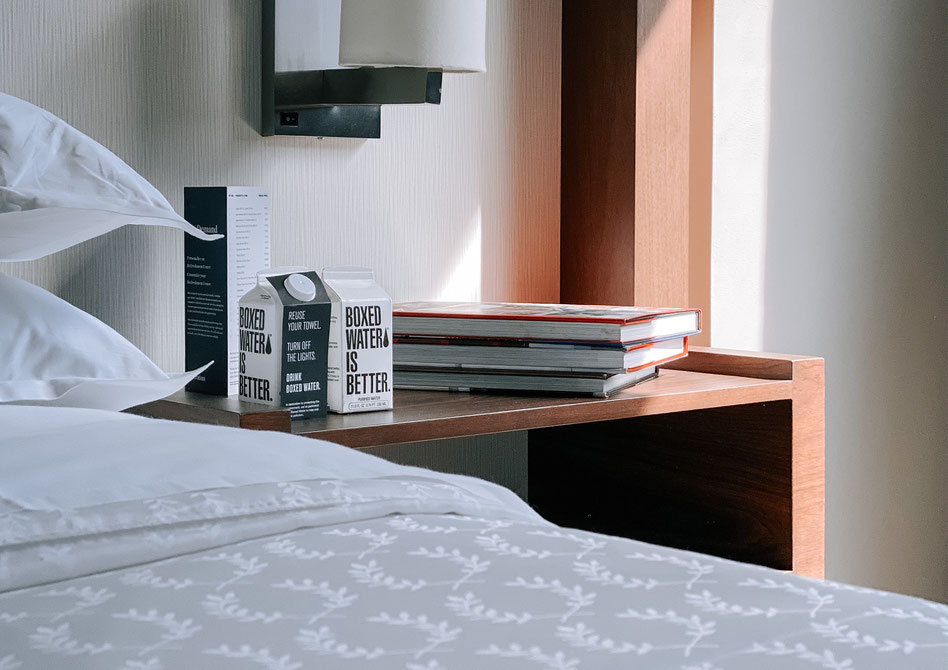 4. sustainable shopping
Buy regional food
Quality is convincing, especially in the kitchen. Try to work with regional products and create new exciting creations. This doesn't mean that only typical German potatoes with sauerkraut have to be served, because our region has much more to offer. Get creative and get inspired by products from your local vendors. Asparagus and wild garlic salad or a zucchini and mushroom pan are dishes that could be produced locally and become part of your menu.
In addition, you can look at what foods are in season and thereby take advantage of the best quality produce while also thinking about the environmental impact. Seasonal products have shorter production routes and are often less treated. More and more people appreciate the regional connection to their food and focus on sustainable tourism.
Create local collaborations
In addition, cooperations such as with the farm around the corner or the favorite bakery in the neighboring town are a good idea. Surely they will be happy to gain a new regular customer and at the same time accommodate you on price. In addition, you can cooperate with institutions that help the needy, such as the local food bank. If you should have then too much food, you know directly where you can bring it, in order to do good and support your fellow men.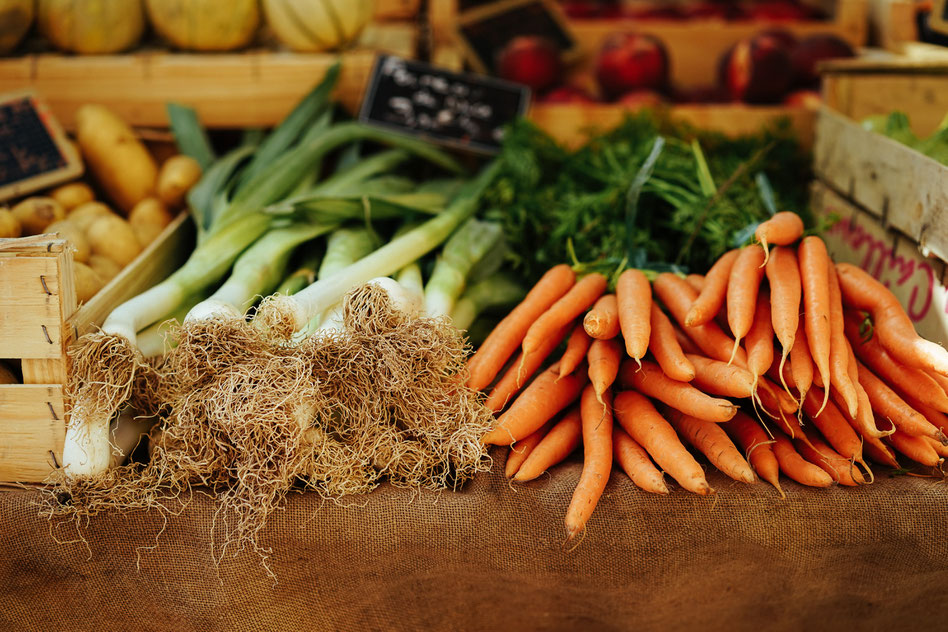 0,00€
The first truly plasticfree and uncoated Cups made from 100% cellulose. Don't believe us? See for yourself!
5. green lighting and green electricity
Switching over when it comes to lighting can be done quickly:
Replace normal light bulbs with energy-saving bulbs or

switch to LED lights.

Find out about green electricity and choose a suitable supplier

Set up timers
Three simple ways to quickly reduce energy consumption and increase the lifespan of appliances.
In modern hotels, there is the smart linking of electronic components in the room with the room card. Only when the card is inserted, the lights, cooling and sockets are activated. When leaving the room, these items automatically switch off and no energy is wasted unnecessarily. This aspect also has a positive effect not only on the environment, but also on your budget.
Tip: Until 2022, energy consultations for small and medium-sized companies in Germany will be subsidized by 80%. So if you need help or can't make up your mind about the electricity provider, for example, just look for an energy and electricity consulting center in your area and let the expertise support you in your green hotel revolution.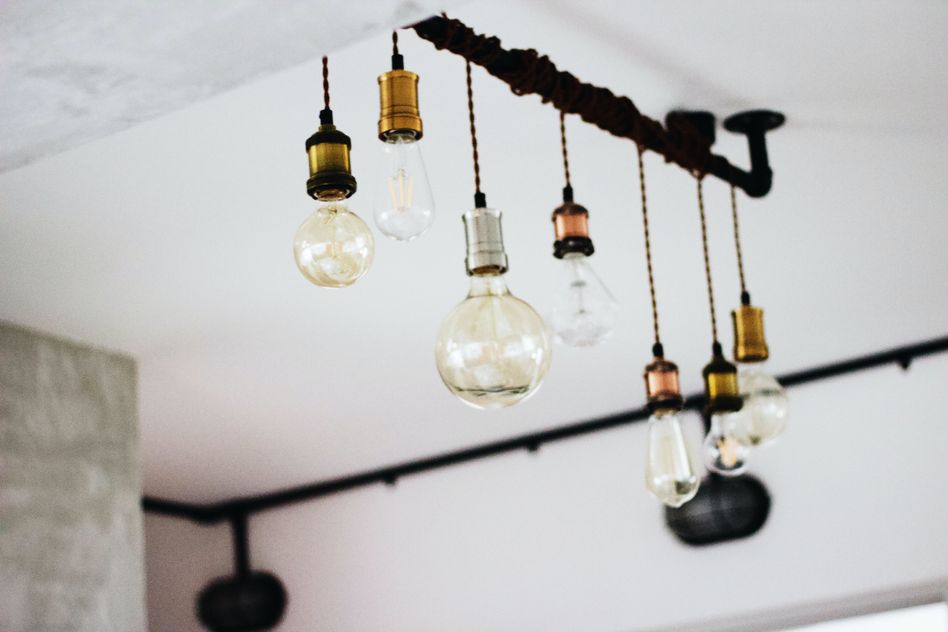 6 Involve employees
You should not only communicate your environmental awareness to your guests, but also to your employees. They are the ones who will ultimately drive this process forward and communicate your green hotel vision to guests. Show your staff both the importance of sustainability in general, as well as the benefits to your hotel and your staff of making this change. For example, this includes the reduced effort in washing or the lower factory and maintenance work.
In addition, an opportunity should be created for employees to contribute their own ideas to the green hotel revolution. Please also have a look at our article on"New Work" in the hospitality industry . Many people are also privately interested in topics such as sustainability, food waste, environmental protection and can provide suitable food for thought and share their knowledge. Appreciation and motivation are two important factors here that should not be forgotten in everyday life and are strengthened through this involvement.
If interested, there are also sustainability courses from various providers* that offer inspiration for the various work areas such as service, kitchen, equipment, reception.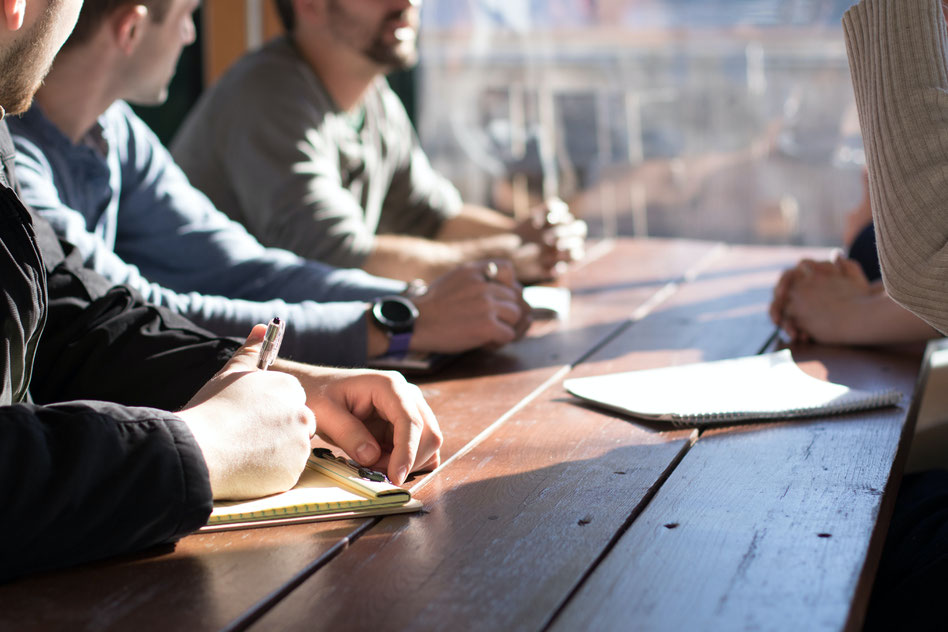 The green hotel revolution is worth it!
As we can see, the way to a sustainable hotel is not that difficult. By making many small changes, the green revolution can be set rolling. Sustainability does not mean "expensive", but in most cases you can even save money in the long run. Plus, you won't stand out from the crowd and you'll meet emerging criteria for choosing accommodation.
Look around on platforms that list German "Bio-Hotels" or hotels with a focus on sustainability. These include "Green Pearls" or "BookitGreen," for example. It certainly doesn't hurt to write to the platforms and point out your environmentally friendly commitment. In the best case, you will be added to the list of sustainable hotels. This way, you will attract guests from the start who will appreciate your investment in sustainable alternatives and recommend you to their communities.
In summary, the green hotel revolution is well worth it! We wish you everysuccess with this guide to more sustainability in the hospitality industry!