Ordering on the Internet is more popular today than ever before. After all, a new pair of jeans, the next practical kitchen gadget or a useful sports gadget for a home workout are just a click away. And most people are probably familiar with panicked last-minute purchases to avoid coming up empty-handed at their aunt's birthday party. We are often aware that these purchases are not necessarily the most environmentally friendly, but the flexibility of online shopping is admittedly also simply unique. After all, it saves us time: the trip into town, sifting through store shelves and also the question "What exactly do I actually want?" is unnecessary thanks to predefined filters and search settings.
How environmentally harmful is online shopping really?
It's not easy to give a blanket answer to this question. Just remember that even stores can't get by without energy in order to present individual, usually very high-quality, products and illuminate them in a way that appeals to customers. Of course, driving into the city is not sustainable either. In addition, hardly anyone will say that the active presentation of televisions and other electrical appliances in the store is ecologically good.
It goes without saying that stores also require large amounts of energy for heating and electricity. What's more, large appliances take up a lot of space when they are delivered to a retailer, meaning that several kilometers have already been traveled to fill a warehouse with electrical appliances, for example. The CO2 balance can vary greatly depending on the product. Nevertheless, one thing is clear: online shopping generates quantities of packaging waste that would not be there when shopping in a store. Packaging is often only used once before it ends up in the trash. You can find out which packaging belongs in which trash bag at in our overview of waste separation .
Searching for hours in stores and portals can also quickly drive up the energy balance, depending on the device used by the customer and the store. Last but not least, you should also ask yourself what product you are putting in your shopping cart and where it comes from and was produced. When shopping online, it's not easy to ask about manufacturing conditions face to face; you first have to search for them on websites and possibly find out by phone. In general, the same applies both online and offline: The best purchase, ecologically speaking, is the one that doesn't happen at all.
How you can still keep your (unavoidable) online orders sustainable, reduce packaging waste and what you should also look out for when buying, we have summarized for you in this article.
1. save plastic and packaging waste with collective orders
Packaging waste in the form of Styrofoam, plastic cords and packaging is anything but sustainable. So is delivery in multiple packages. So online shopping should definitely not become the norm! Fortunately, the ban on multiple disposable plastic items is coming in 2021. If you want to learn more about it, just clickhere.
Taking a look at the delivery terms can also help the environment: Does the delivery come in multiple pieces or is it all delivered together? Are there ways to save on additional deliveries? (Again, is it really needed?) Just ask your friends or neighbors if they would like to order as well. Win-win: protect the environment and save on shipping costs!
Sustainable online stores usually offer alternatives for delivery and use second-hand materials and packages for packaging and fillings made of sustainable materials such as plant starch. In addition, deposit systems for ecological delivery boxes, similar to to-go orders in restaurants, are gradually establishing themselves.
0,00€
Our petroleum-free shopping bags and shipping bags are biodegradable and water-soluble. Try them and see for yourself.
2. buy food ecologically online
Going to the supermarket for the week's groceries? No one has to today if they don't want to. Vegetables, rice and milk are just a click away, just like everything else. Mass orders of imported food should be avoided, but for some products it can really be worth it.
Regional specialties in particular sometimes save the environment more in the process than buying them at the market. If I order a locally produced product from Bavaria at the other end of Germany, for example, the purchase may well be more sustainable than if I buy a similar product in the supermarket that has already been transported across the world. It's also worth looking for regional delivery services that deliver fresh fruit and vegetables from nearby and try to conserve resources. In this way, you not only receive fresh produce, but also protect the environment through regional delivery. Tips on how to avoid plastic and unnecessary packaging when shopping can befound here: .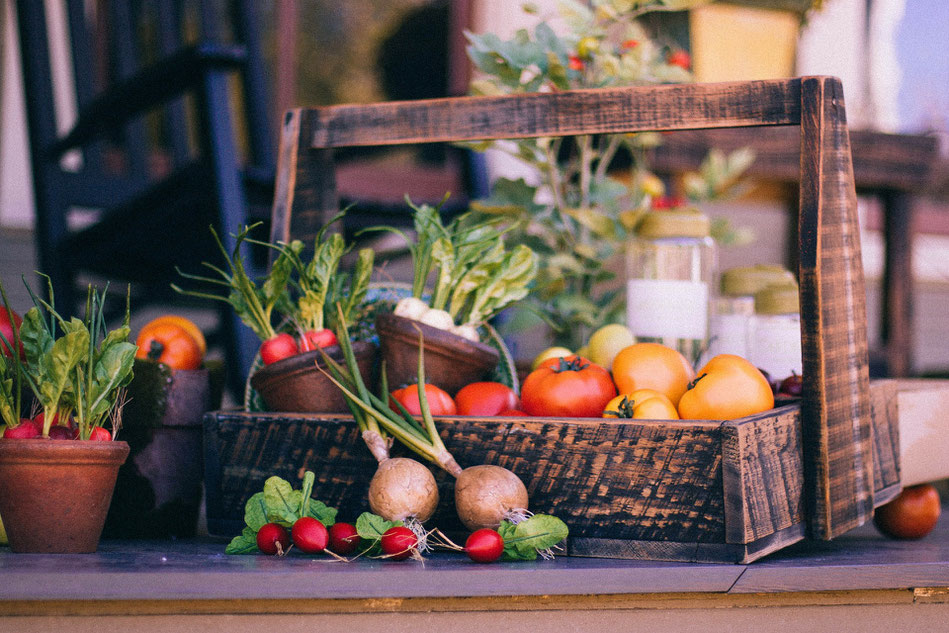 3. search environmentally friendly on the internet and buy from sustainable online stores
Even though searching on Google is convenient and fast, it's unfortunately not necessarily the most sustainable way for the shopping experience. "Green" search engines like Ecosia, on the other hand, promote charitable projects with every use. The money does not have to be donated separately, but the expenses are covered by advertisements.
As with food, time spent searching for sustainable online stores for other products can be time well spent. These stores not only rely on environmentally friendly packaging and save on plastic, but also go all out for sustainable shipping. Additionally, they especially sell fair products that are made in the most environmentally friendly way possible, under decent conditions and for fair wages. You can definitely buy kitchen gadgets, sports equipment and (useful) gifts there with a better conscience - and the selection is also huge in other respects.
Some delivery services already deliver your packages in a CO2-neutral way, but what about the online store? Feel free to ask about collaborations here (and anything else you want to know about sustainable delivery terms), DHL for example supports environmentally friendly delivery with "GoGreen" by supporting climate protection projects as compensation. Also, only order by express in an extreme emergency! This way you avoid unused space in vans and thus unnecessary journeys.
4. question your purchase and avoid returns
It's obvious: One click requires much less effort than carrying mountains of clothes while strolling through the entire store until you finally reach the dressing room at some point. But 20 pieces that you'll end up sending back anyway won't do you any good - on the contrary. Because in the end, you're just spending money on things you'll never use or wear, or if you do decide to keep them, they'll just take up space in your home. The number one environmental offender here, however, is clearly the returns, i.e. the deliveries that you send back after placing your order. Returning goods costs resources, delivery trips and the packaging of the parcel was more or less wasted.
It is therefore better not only to question the purchase of each item, but also to consciously use all possibilities to avoid returns. In addition to size tables, measurements and virtual models, these can also be reviews of purchases already made. Some parts simply need a try-on in the store, which should then be supported. And not by visiting the store and then buying online. In addition, many returns at some retailers are destroyed after return for cost reasons, instead of being reviewed and made available to new customers.
Donations are also usually not worth it for tax reasons. So check your shopping cart again before placing your next order and ask yourself "Does this have to be?" for each item before ordering. If the return is really unavoidable, then at least use the original packaging to reduce unnecessary waste.
5. deliveries to parcel stores or packing stations
The delivery of parcels to every doorstep also has a significant impact on the carbon footprint and is therefore unsustainable in both senses: the wages and working conditions for parcel delivery staff and other employees in many companies are not necessarily what one would imagine by "fair". Resources and delivery trips can be saved by delivering to parcel stations, where you can then pick up your parcels on foot. In addition, you save the driver unnecessary double trips if the delivery was not successful due to time constraints.
In case of doubt, a call to the company can save a lot of time, resources and energy. Alternatively, a delivery to the store's associated store can also be sustainable. This also saves delivery routes and CO2 if you pick up the package on foot or by bike. Even in the case of an unavoidable return, by the way, the delivery in the store can again quite simply save resources.
6. second-hand - buy clothes and other things sustainably
Reduce, reuse, recycle: Second-hand has been increasingly popular for some years now, both online and offline, especially when it comes to clothes. Whether it's "taking over" the blouse from your best friend, borrowing the sweater from your older brother, or even buying the whole outfit from complete strangers - we all want to save money on clothes. And for the next wedding invitation, buying an evening dress that will then spend some time in the closet for the time being can be really worthwhile. Some second-hand stores can also be found online, and it's not just clothes that characterize the range. In addition to clothing exchange platforms for circular fashion and websites for offering second-hand fashion, other portals for furniture and the like are also becoming increasingly popular.
Used smartphones and good old books can also be given a second life via online channels. Of course, with larger purchases, attention should be paid to the condition of the product and information should be obtained about return conditions in order to protect oneself from annoying bad purchases. So second-hand shopping costs a little time, but saves resources that are not needed for the production of a new product.
If it should be a completely new garment, then avoid fast fashion! Inform yourself about the conditions and the place of production and invest in sustainably produced pieces that you can enjoy for a long time and that you can combine in many ways. In short: Basic love never goes out of fashion!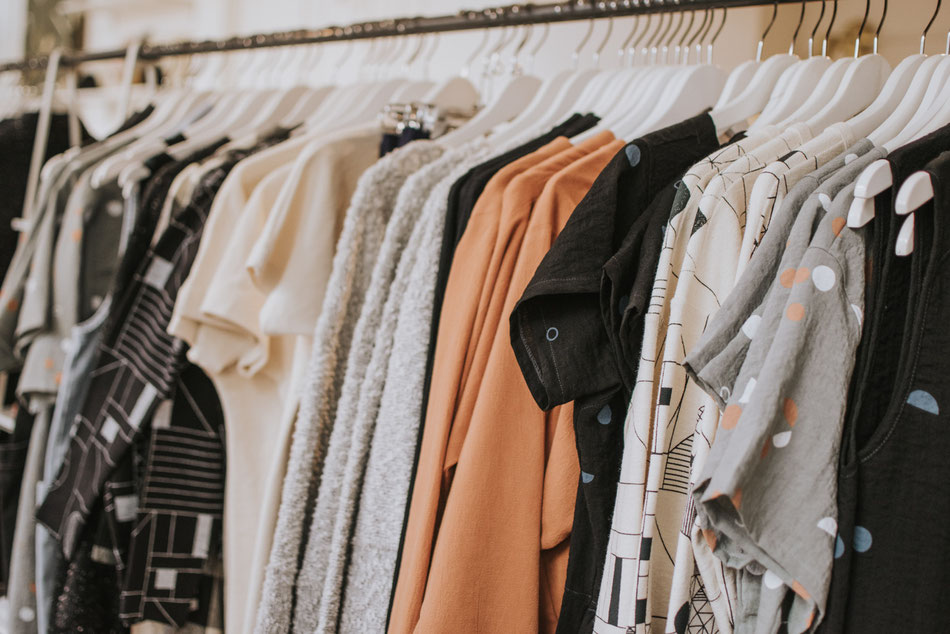 Online shopping can be done, but please not on a regular basis.
You don't necessarily save the environment by ordering from online stores, but you don't have to have a guilty conscience when buying online. Rather, as with shopping in the city, you should specifically ask yourself whether you need a new item and also take a look at the company's ecological and social delivery conditions. Regardless of whether it's new clothes, a chic yoga mat or a main thing-I-have-as-a-gift: Do I need it and can I really justify the purchase ethically? Or will a visit to the next flea market or a pair of new sneakers from the specialty store around the corner do?
As already mentioned, the most sustainable purchase is the one that doesn't exist. Of course, this doesn't mean you have to give up online shopping altogether. Questioning your purchase a second or third time every now and then can make a big difference. And seriously: homemade gifts, personal vouchers or invitations really outshine panicked last-minute purchases by a long way.
49,95€
Ship sustainably with our petroleum-free shipping bags for online stores. Biodegradable and water soluble.