How can you prepare for your visit to the trade fair?
1. take a look at the exhibitors and companies beforehand.
Preparation is half the battle - especially when visiting a trade fair. Therefore, be sure to take a look at the exhibitors and companies beforehand. You can find information about them on the trade fair website or in the relevant trade fair catalog.
For example, Internorga divides its exhibitors into different categories and theme-based halls to provide a better overview of the individual areas. More information about Internorga 2023 can be found here.
Find out about companies in your industry and check the trade fair map to see where they are located. Part of the preparation is also to compare different exhibitors with similar products or services.
If you have several exhibitors in mind with whom you would like to start conversations, then create a walking map, which can navigate you to the selected booths. Especially at larger trade shows, the booths are spread out over different halls, which is why it's easy to get lost. If you are well prepared here, you can save both time and nerves, because nothing is more tedious than being in the wrong place.
Our tip: If you are not visiting the trade fair as a company representative, but are looking for a job, check the company's website for advertised positions. A website often offers an insight into the corporate culture and values of the company. This will help you prepare for your first contact with your employer of choice.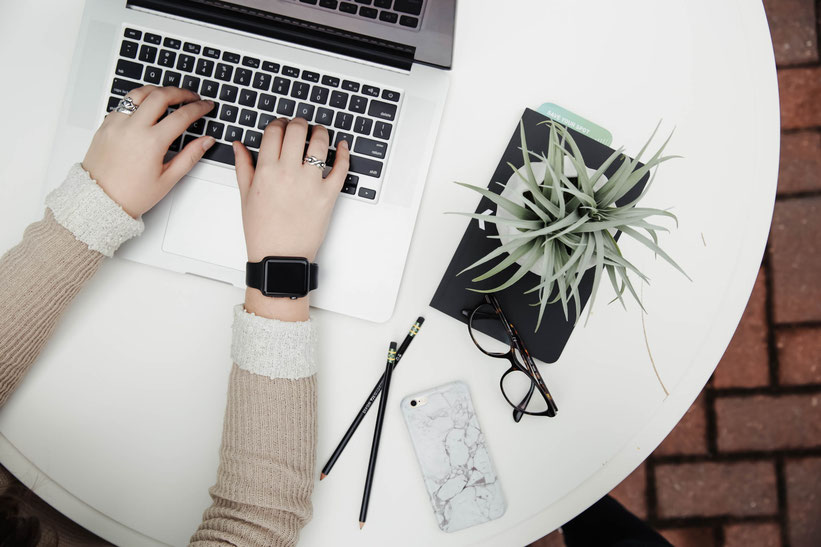 2. contact selected companies & arrange an appointment
If you come across interesting exhibitors and companies during your research, it is a good idea to contact the HR department or make an appointment directly via the trade fair website. Introduce yourself briefly and tell them what you want to do. This could be, for example, an application, a cooperation request or an interview request. Add that it has come to your attention that the company is also an exhibitor at the trade fair and that you are interested in a personal exchange.
In the best case, an appointment can be arranged in advance. If you get an appointment, make sure that you know the company's core information and that you have familiarized yourself with its products or services. Our tip: In addition, it is a good idea to have suitable documents such as a cooperation agreement, a portfolio of your company or a draft proposal with you on site.
Seeing and being seen is an important part of a trade fair visit - especially for companies. Through personal conversations and presence, you simultaneously expand the awareness of your company and strengthen your brand. Customer acquisition has a higher success rate at trade shows due to direct contact, making it the perfect place to connect with new customers, suppliers and potential partners.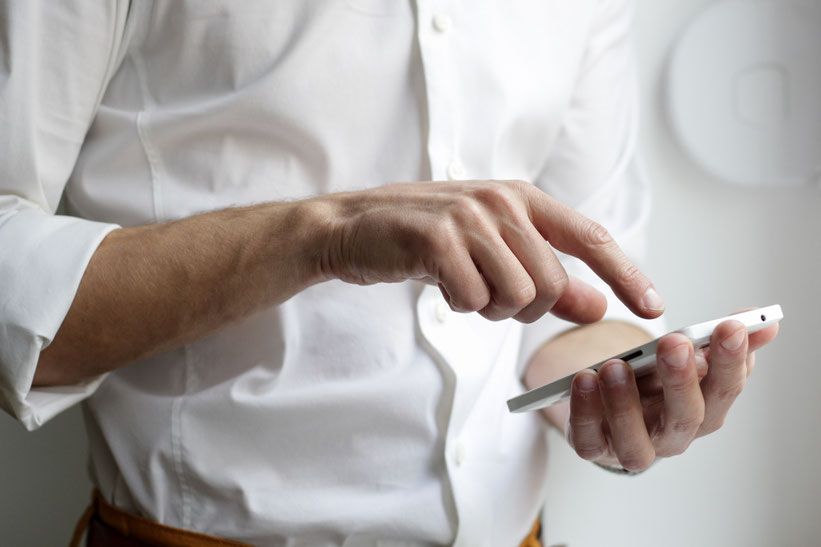 3. set goals for your trade fair visit
People visit a trade show for a variety of reasons: Some people want to talk to exhibitors in order to exchange information within the industry. Others want to get in touch with customers or suppliers to discuss further cooperation. Still others are looking for a suitable job, are there as an escort or simply want to be inspired by innovative ideas and new products.
Think about why you want to visit the fair and set goals for your visit. For example, if you are visiting Internorga , your goals could be as follows:
Talk to customer X, Y ,Z about satisfaction and further cooperation.
Visit the Newcomer Area to look for sustainable alternatives like #IAMPLASTICFREEstraws

Get new inspiration at the

Internorga

skywalk board on table decorating
These goals will help you make the most of your visit to the show. At the end of the day, you can see if you were able to meet your own requirements and what new collaborations or contacts were made.
0,00€
Our petroleum-free shopping bags and shipping bags are biodegradable and water-soluble. Try them and see for yourself.
4. update your resume
Should you be heading to a job fair, there are a few important preparations that need to be made. The first thing you should do is update your resume. Remember that sometimes less is more and often a well-structured page looks better than three pages of resume. Focus on the most important milestones in your professional career and try to include your soft skills as well as your hard skills. Soft skills are skills such as teamwork, conflict management, solution-oriented thinking, independence or flexibility. Your hard skills describe your learned abilities and your knowledge or your experience in the respective field of activity. You can usually prove these with degrees, certificates or awards.
Updating your resume will help you keep track of your career so far and at the same time give you an idea for the future. Think about where you would like to work in the future or what aspects are important to you in a new job. This will prepare you for interactions with other fair visitors as well as for conversations with exhibitors. If you end up exchanging contact information with a company, you can use your prepared resume to quickly send your application documents.
Our tip: If you are visiting a trade fair as a company representative, it is also worth updating your company's portfolio and taking note of new trends and innovations.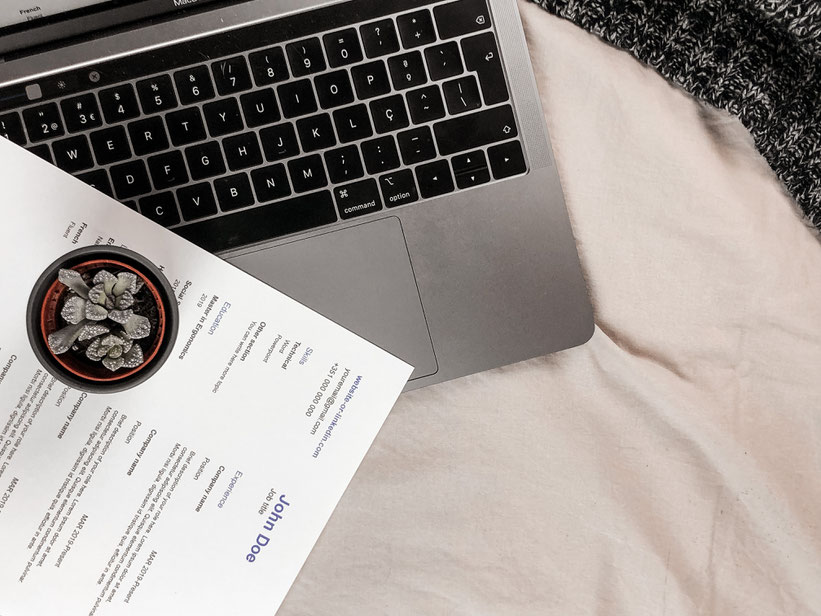 What do I have to bear in mind when visiting a trade fair?
5. the first impression counts
Even before the first "Hello, I am..." you have made the first impression. How? Through your appearance, your body language and facial expressions.
That's why a well-groomed appearance is essential for making a good first impression. Even before the day of the trade fair, lay out your clothes and check that they are clean and in good condition. It should be professional clothing in which you still feel comfortable, after all, trade fair days can be long.
Whether you feel comfortable is crucial for the second factor: your charisma and body language. If you feel comfortable in your clothes, you radiate this. The other person will notice this and thus become aware of your self-confidence and satisfaction. Try to have an open posture during the conversation and remain calm. Regardless of whether you are looking for new contacts, sales partners or new employers, just remember: In the end, you have nothing to lose, but can only gain new contacts and experience.
Our tip: Practice your posture and appearance in front of a mirror. So-called "power positions" can also help you to feel more confident shortly before your "appearance" and to radiate this confidence. 6.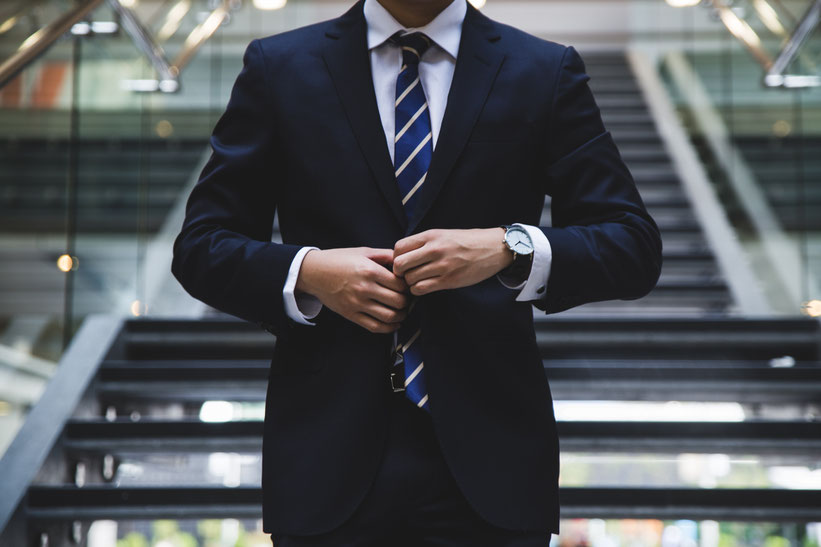 6. think about what you want to say
After the first impression has been made by your appearance, you need to convince with a conversation. Show your best side and try to approach your conversation partners openly. To start a successful interview, it is therefore useful to think about how you would like to introduce yourself briefly and what your goals are for the interview. Show that you have done some research on the company and highlight why exactly you are interested in the company. Also feel free to share what opportunities you see in meeting. Have your contact information ready to set up subsequent appointments.
In addition, you can be memorable by asking questions. The following questions should serve as your inspiration:
How do you envision working together?
What is the vision of the company?
What do you value most about their company?
What would be conditions for cooperation?
Is there a discount for a higher purchase quantity?
Does sustainability play a role?
Questions about the services and products
Job search:
What is the company's culture like?
Are there ways you can expand your technical knowledge before the interview/start of work?
By asking questions, you not only show your general interest, but also that you have dealt with the company in advance and have also prepared extensively for this interview.
In addition, you can discuss current topics that affect the industry or the job market in general in a get-to-know interview. For example, you can talk about new forms of work aka "New Work" and share your experiences in this area. What exactly is behind "New Work" and how to implement "New Work" in the hospitality industry, we have summarized here .
0,00€
Our free sample pack of drinking straws is the perfect choice to test our thoughtfully sustainable straws.
7. participate in events
Whether your intention is job hunting, making new collaborations, or just pure inspiration, events bring people together and provide talking points. That's why it doesn't hurt to take a look at event topics and current trends beforehand. For example, in almost every area there are seminars on the topics of digitization, sustainability or founding. Attending events thus makes it easier to get into conversation with other people and is thus an essential part of networking.
In addition, one educates oneself professionally through lectures, tastings, discussions and workshops and finds like-minded people who share similar interests such as plastic-free alternatives or smart digital solutions for everyday life. Especially at events, participants* are more open and at the same time more accessible to exchange contact details.
Our tip: Network not only by email or phone, but also through social platforms like XING or LinkedIn. This will keep you in touch and at the same time let you see what's going on in the company and what issues their employees are dealing with and what new products and services are available.
What is the best way to visit a virtual trade show?
8. follow the fair on social media
Attending a virtual trade show is, of course, different in significant ways from the trade shows we've seen before. Unfortunately, due to the Corona crisis, it is not currently possible to hold trade fairs on a larger event scale. However, numerous trade show organizers have come up with creative concepts to make trade shows on the World Wide Web possible anyway.
Social channels in particular are being used to communicate information and interact with other exhibitors and visitors. Take an active part in these discussions and draw attention to yourself through expertise and new thoughts. To stay up to date, follow the show on Instagram, Facebook or Linkedin, or sign up for a newsletter if the show offers one.
If you discover exhibitors that interest you during your research, follow them on social platforms as well. Often companies post basic information as well as current concerns such as open positions for Food & Beverage Managers, tips on the green revolution in the hospitality industry, or other online events on industry-specific topics.
9. interact at online events.
Not only events that take place in presence, but also online events offer a great opportunity for networking. Through comment and chat functions at virtual events, you can interact with others and find people with common interests.
At the same time, you can become aware of companies that are involved in your areas of interest. So keep your eyes open for exciting events and topics and you'll be surprised at how many different areas there are specializations in.
Through online events such as lectures and discussions, you can expand your knowledge, discover new innovative products, and learn about exciting companies (especially startups).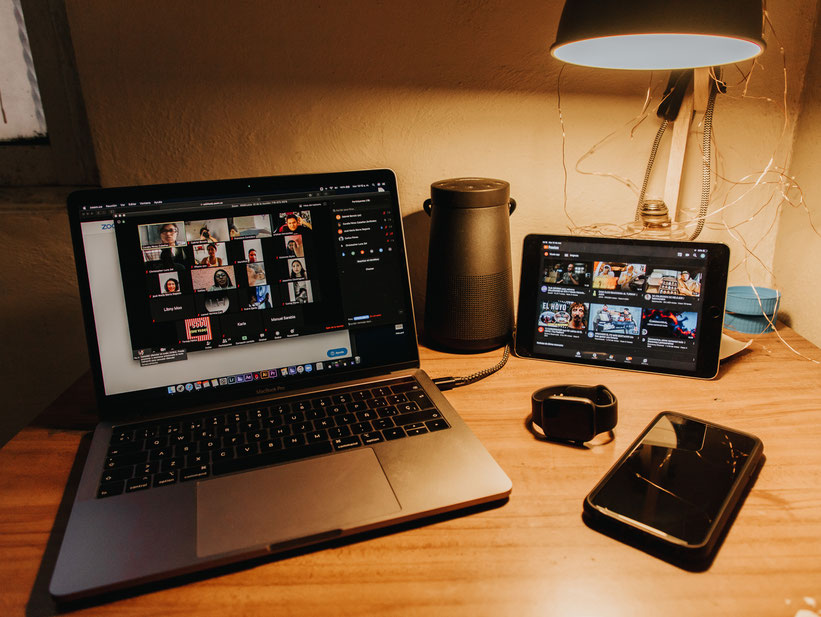 10. take advantage of special offers
During these special times, both the trade show organizers and participating exhibitors* come up with special promotions and offers to reach their virtual visitors.
For example, Bar Convent Berlin has put together and sent out three different tasting boxes - filled with samples of wine, spirits and small delicacies. Thus, the "true" trade fair experience, which includes tasting, feeling and smelling, can take place within your own four walls. Don't be put off by the prices of additional offers. If you were to visit the fair on site, there would also be costs for travel, food and beverages, etc.
Our tip: Especially if the exhibitors and companies you are interested in offer such deals, this is a good starting point for the first contact and a subsequent conversation. In addition, you can be convinced of the product quality and communication. Use this perhaps unique opportunity to your advantage.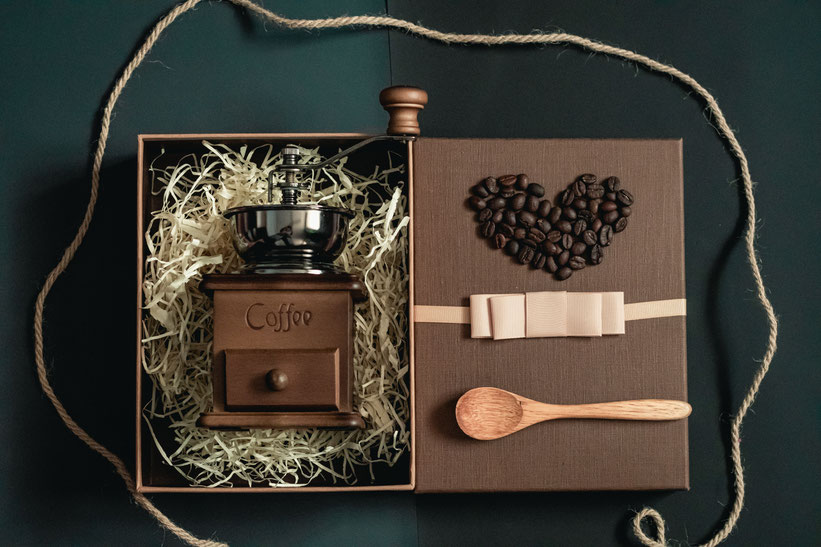 Prepare extensively for trade fairs!
Preparation is the be-all and end-all, especially at trade fairs. Extensive trade fair preparation as a visitor helps you to maintain an overview, define your own goals and make contact with selected companies. At the same time, it contributes to self-confidence, as you have dealt extensively with your own interests and intentions and are comprehensively informed about the other companies. Appropriate planning opens up further opportunities such as a collaboration, new customers, a job, etc., which one would otherwise not have taken advantage of. Despite the ongoing Corona crisis, you don't have to miss out on visiting the trade fair, but can take the next step towards the future from the comfort of your own home.
Here are all the points of the checklist "Trade fair preparation for visitors":
Take a look at the exhibitors/companies beforehand.
Contact selected companies and make an appointment
Set goals for your visit to the fair
Update your resume/company portfolio
First impressions count
Think about what you want to say
Participate in events
Follow the show on social media
Interact with exhibitors and at online events
Take advantage of special offers
We wish you success and fun during your visit to the show. Whether on-site or virtual, you are now well equipped for a successful visit to a trade show. Do you have any other tips for an excellent trade fair visit? Then feel free to share them in the comments!