Our everyday lives are becoming increasingly digital: whether it's paying at the checkout with a cell phone, ordering a cab, or looking at menus through QR codes, it's hard to imagine life without our smartphone and digital solutions. The digitization of everyday life holds new opportunities and numerous advantages for companies. In times like the current Corona crisis, reducing physical contact is all the more important, which is why clever solutions are also needed in the German hospitality industry.
What digital options there are for the hospitality industry, what challenges a changeover can bring and how you can best take the step towards digitization 4.0, we have compiled here for you in six points.
0,00€
Our free sample pack of drinking straws is the perfect choice to test our thoughtfully sustainable straws.
1. digital cash register system and accounting
About half of the businesses operating in the hospitality industry in Germany already work with digital cash register systems. The systems help to keep track of incoming and outgoing goods and to plan better. As a result, invoices and receipts can be prepared more quickly, which will simplify bookkeeping. Especially since bookkeeping is always associated with a great deal of effort and detailed work, new approaches are being enjoyed here. Digital solutions provide a remedy and also make it easier to record and organize different employment relationships such as part-time, full-time or temporary jobs of employees*.
Now, investing in a new POS system is initially an organizational and financial stumbling block. But in the long term, this investment will pay off in terms of reduced time and effort, and will have a positive impact on day-to-day work.
In addition, digital checkout systems are also predominantly linked to contactless payment devices. These are often offered as a joint package. In this way, you kill two birds with one stone by simplifying accounting and at the same time offering your guests various payment methods that are also more hygienic than traditional cash.
Our tip: When setting up the POS system, make sure right at the beginning that you can accept tips by card payment. This makes it easier for you to reward your guests for their service when they pay by card. If you have to look for extra change, sometimes you're better off leaving it alone. So be prepared for this little thing. If you're just starting your own business in the hospitality industry, it's worth investing in a digital POS system right from the start. Tips for your own startup in the hospitality industry can be foundhere .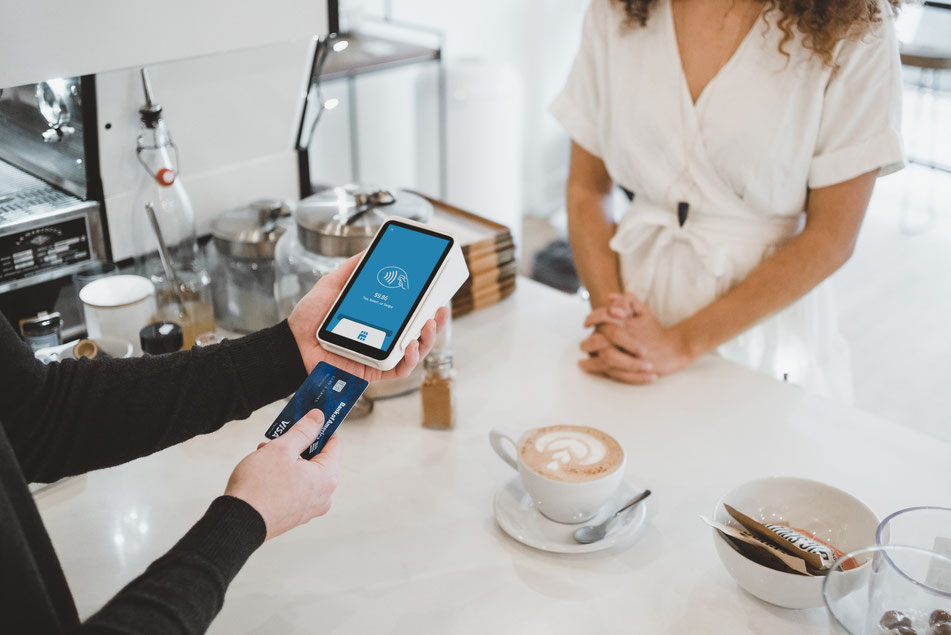 2. digital menu and ordering
Around ⅕ of the hospitality industry already supports their day-to-day operations through the use of tablets, app or QR codes. This allows both the menu to be selected on tablets and, in some cases, ordered. This saves the service staff the trip to the table and thus time.
Whether you can order by tablet or not should of course also fit your ambience. For example, this type of ordering is excellent if you are taking advantage of an "all you can eat" offer. In a particularly exclusive ambience, you should place value on the classic service, which is why the digital ordering option is not applicable.
In addition, many establishments have integrated a QR code since the Corona crisis: By scanning it with your smartphone, you can first enter your guest data and secondly view the menu. Thus, the physical contact can be reduced and you also do not need to wait until the menu is brought to the table, but can immediately start reading the delicacies.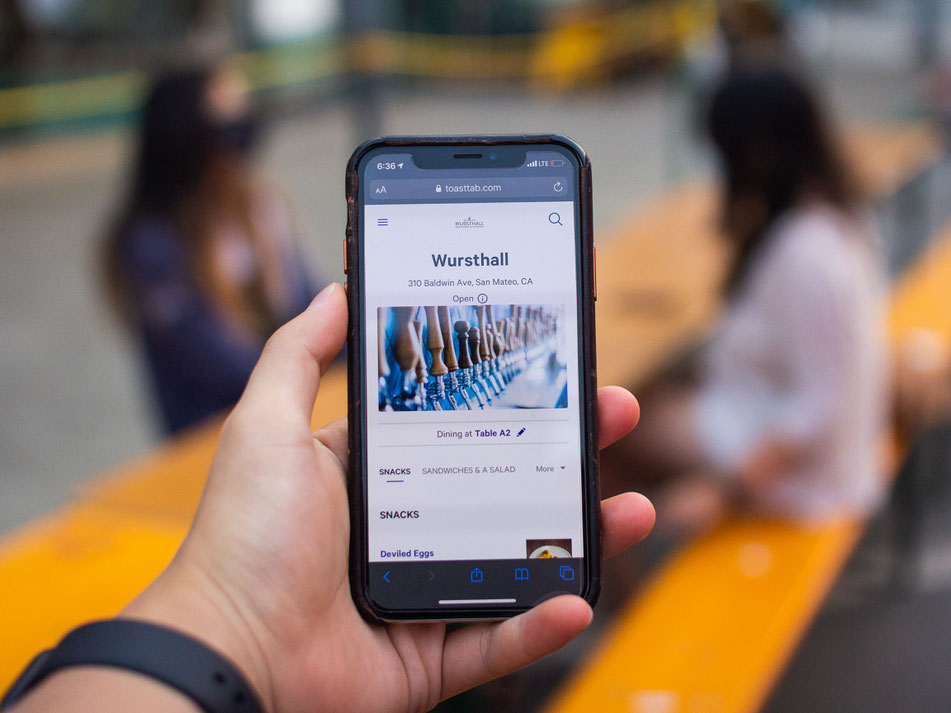 3. archiving and analysis of customer data
To get your target audience, your customer base and also feedback on your trade, maintaining your customer data is essential for your success. This is easier if you have the data of your guests stored digitally.
Of course you can use a simple Excel list for this. But if you want to get in touch with your guests again, you can also enter this customer data into a CRM (Customer Relationship Management) system. The advantage of this is that you have all the data collected and can thus easily get in touch with your customers. At the same time you can create groups and subcategories. Examples of CRM systems are Hubspot, Salesforce or Pipedrive.
The topic of data protection came up separately in the current Corona crisis. In contrast to simple paper notes, these digital systems allow you to increase the security of your personal data. In addition, you can protect yourselves legally by direct contact with the guests by sending a data protection declaration by mail. Be sure to have an antivirus or protection program on your computer, which will protect you from compromise and data theft.
Especially in the hotel business, customer data and their feedback are important. A CRM system also helps you to get feedback and ask guests about their satisfaction. For example, you can create a survey about sustainability and the related customer satisfaction of your guests. Tips on how to start the green revolution in the hospitality industry and bring more sustainability into your environment can be foundhere .
Our tip: By analyzing this data, you can more easily follow up on changes according to customer wishes, identify potential weak points and implement trends.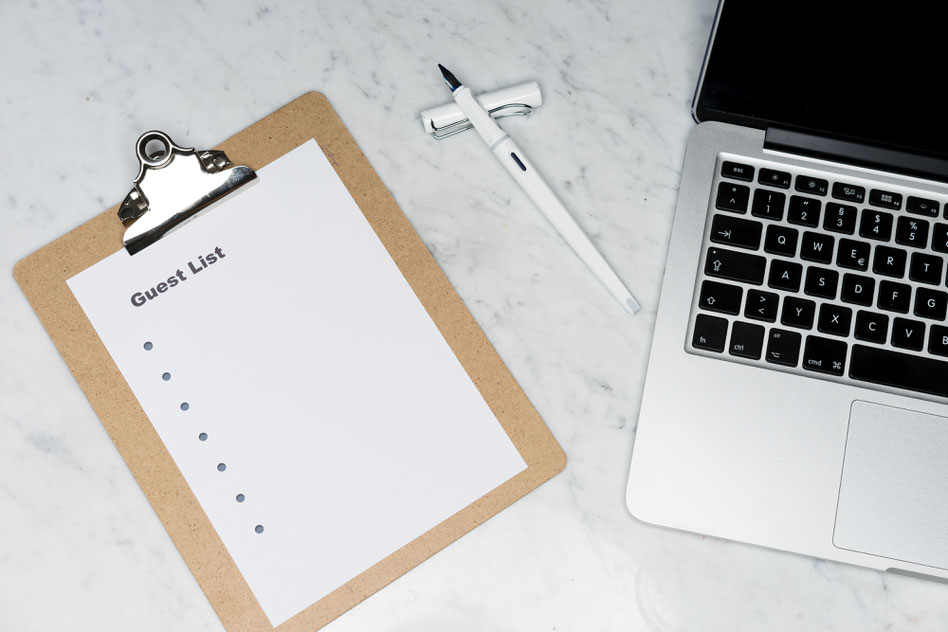 4. online ordering and reservations
Out-of-home orders are on the rise, especially with the ongoing Corona crisis. For this, it is advisable to offer customers* access to the menu and the ability to order. In addition to the traditional print order card, you should therefore also set up an online option so that your guests can see the menu and leave their food requests. You can either set up a contact form or integrate a shopping cart. You can get help from the online providers of your website.
If it is not possible to contact the website provider, simply leave your phone number and the online menu on your website so that guests can contact you by phone. In this way, you will advance digitalization and expand your sales opportunities.
You can also register your business and food offerings with delivery service providers such as Lieferando, Lieferheld or Owl2go to enable out-of-home orders. When doing so, make sure you don't use too much packaging waste or switch to plastic-free alternatives like our #IAMPLASTICFREE Bags . In July 2021 at the latest, the regulations on single-use plastic in Germany will change. What exactly is behind this and which products are affected, you canread here .
By ordering online, many people also pay via digital payment methods such as credit card or Paypal. This means that physical contact between your staff and customers can be kept to a minimum. Our tip: Set up a pick-up station for self-pick-up customers, which can reduce contact and ensure less hustle and bustle within your business.
In addition, you can offer the possibility for guests to make a table reservation online by using the contact form already mentioned. This not only saves time for the customers, but also for you. Our tip: Check your e-mails once or twice a day to calculate the number of guests as well as the food and to ask for feedback on reservations.
5. online presence
In order to inform both your existing and new customers about news and changes, it is a good idea to be present on the Internet. Through various channels you can draw attention to yourself and provide customers with the information they need.
The first basic step is the creation of a website and a Google listing, which provide information about the most important information. This includes:
Name of your business
Opening hours
Address
Phone number
E-mail
Reservation possibilities
In addition, it is helpful for new customers to find information about the menu and the specifics of your restaurant business. You can easily create a website with providers like Jimdo, Squarespace, Wix and others. The building block tools are easy to use with a little practice. We recommend investing in your own domain, as this will add to the professionalism of your business.
In addition to the website, you have the option to be present in various social networks such as Facebook or Instagram. Becoming a member of these networks is free and very user-friendly, so you will quickly find your way around. Make sure that you include the most important information in your profile, that your images are of high quality and that your location is marked. In your social profiles you can then show news, products or your team.
Meanwhile, social media is also a suitable platform for posting job ads and looking for new staff, as well as for maintaining relationships with your customers. In addition, you can turn your profile into a "business profile" in the settings, which gives you more features to interact and promote your business and products.
Our tip: Ask satisfied guests if they can leave a review for you on Google or another portal like Tripadvisor, Lieferando, Vanilla Bean, etc. Customer reviews are one of the most important factors for many people when choosing which restaurant/café/bar to eventually visit.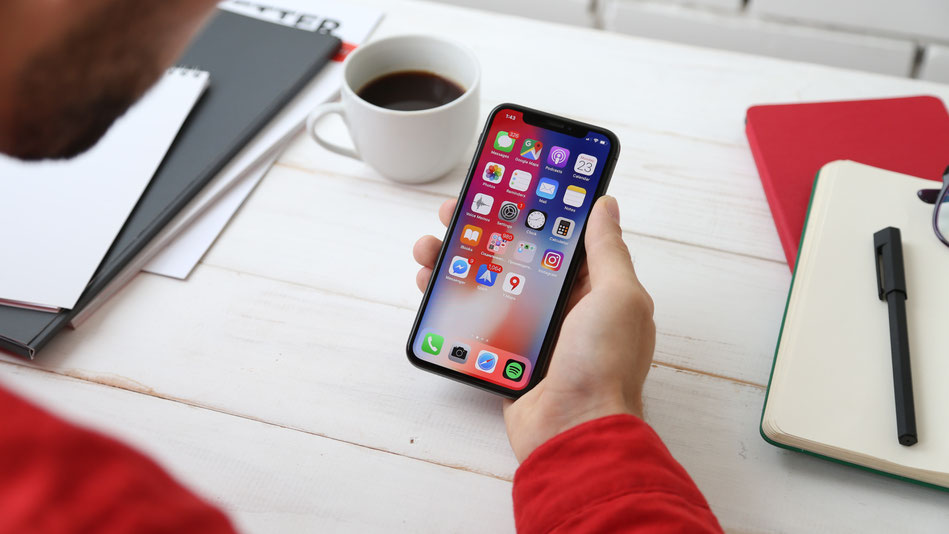 0,00€
The first truly plasticfree and uncoated Cups made from 100% cellulose. Don't believe us? See for yourself!
6. digital quality and hygiene management
There are also numerous rules to follow when it comes to product quality and hygiene or cleanliness management. Especially in the hospitality industry, where food and beverages are offered, there are stricter regulations to follow.
In order to identify problems concerning food hygiene more quickly, the use of a digital organization and control system is also suitable here. These can help to create checklists of food that has already been used or is still available and to keep track of the quantity of products and the use of food. This can also reduce food waste. If something does have to be thrown away and you're unsure about which trash belongs in which garbage can, you can read about ithere on our overview of waste separation.
Through digital organization systems you always have an overview of the inventory. This mobile overview of the inventory, order and delivery processes and the food calculation help you with the daily planning.
At the same time, evaluations of these lists allow you to identify trends in guest demand, which makes it easier to calculate meals and respond to guest preferences.
Our tip: Especially in times of Covid-19, people attach greater importance to hygiene measures. That's why you need clever digital ideas for everyday catering in the ongoing Corona crisis. For tips on individual digital hygiene measures in the "Corona hospitality industry,"click here .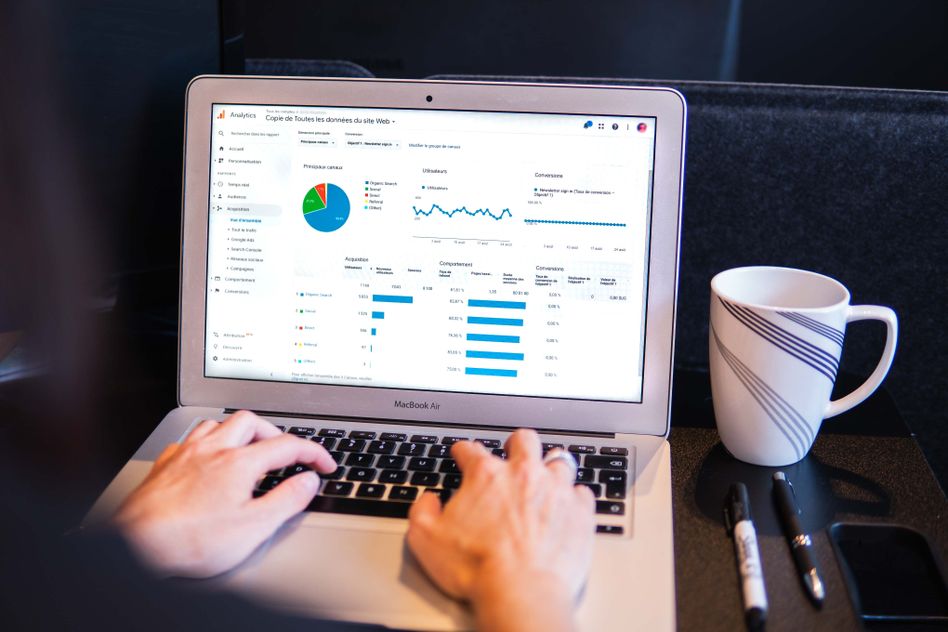 Opportunities through digitalization in the hospitality industry
Even if some of the digital solutions initially involve (financial) effort, these investments are definitely worth it in the long run. Not only will it make your day-to-day tasks easier, but it will also give you a comprehensive overview and analysis of your business operations.
This will allow you to work on weaknesses and take advantage of new opportunities to exploit the full potential of your business. Especially in the organizational and administrative area, these solutions offer a high savings potential.
After a short familiarization phase, you will surely quickly get used to the new digital changes and integrate them flawlessly into your daily business. We can only recommend that you think about digital solutions and consider the options mentioned.
What other concepts for digitalization do you know and have you perhaps already made your own experiences? Feel free to share them with us in the comments.
We wish you every success on the road to digitization in your hospitality industry!