Whether it's walking in the park, working out in the gym, brunch with best friends, short trips to the nearest town or a beer in the local pub after work: we can now enjoy our regained freedom and we like to do so. The obligation to wear masks and social distancing are still on the agenda, but they no longer bother us.
In order to enable us all to have a good stay, the catering and hotel industry is currently facing major challenges. How to reconcile the reopening with a safe and trustworthy atmosphere for guests and employees? We have compiled the solutions and ideas for carefree Corona gastronomy for you below.
---
---
1. Digital guest registration
The querying of personal data is now part of the compulsory program of Corona gastronomy. It should ideally be hygienic, confidential and transparent. Many restaurant, bar and hotel owners have now established a digital solution. The guests are asked to register themselves online. A much more environmentally friendly option that saves pen and paper. In addition, a public guest list can be avoided, which means that the privacy and contact details of the guests are better protected. Confidentiality: Check!
But implementing this online tool is not that easy. Not all operators know how to create or scan their own registration field or QR code. But don't worry, here's a solution:
Fortunately, there are now various providers who want to make guest registration easier. For example, three Nuremberg software developers have made it their task to support businesses in the catering industry with their free online tool. At corona-anmeldung.de you will find simple step-by-step instructions for registering your guests digitally. Transparency: Check!
The guests can then register themselves on their smartphones. Anyone who does not have a smartphone can be looked after and registered individually by the staff. This not only saves you the paperwork, but also minimizes direct contact with the guests. Hygiene: Check!
Tip: The menu can also be stored digitally using a QR code. Another potential source of bacteria and viruses can be avoided by using digital menus.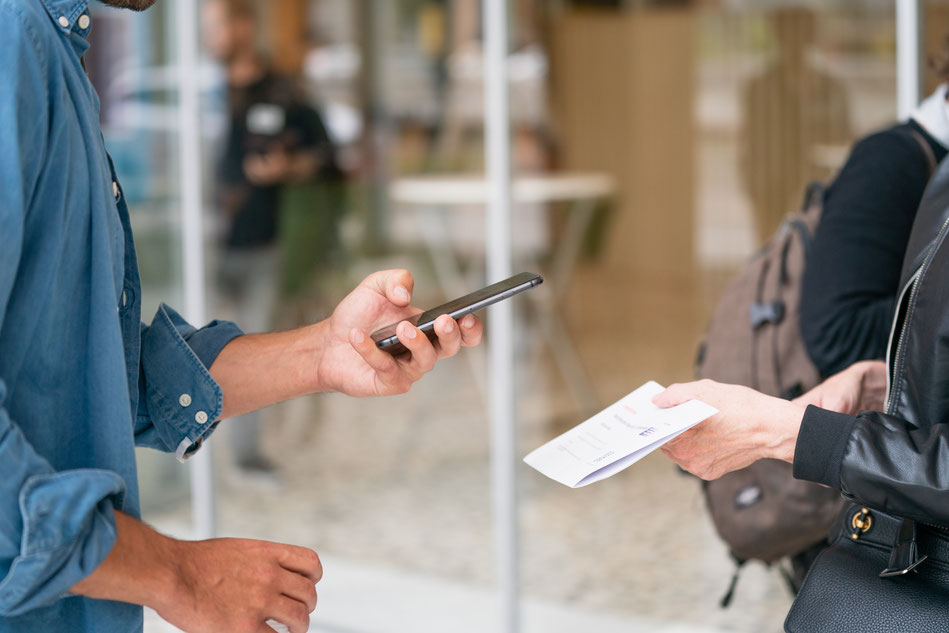 2. Set up a pick-up station
In order to offer guests the opportunity to enjoy treats and drinks outside the home, there are numerous creative offers such as picnic baskets, lunch boxes, Dinner@Home, pizza-to-go or home cocktails. Who can say "no" to a maritime picnic basket, a Tuscan lunch box or a Quarantini cocktail?
A pick-up station can simply be set up at a shop door or a window so that the pick-up people do not come into contact with the other guests. It is best to think of distance markings in front of the door.
Of course, sustainability also plays a role. While there aren't too many ways to get by with little to no packaging waste yet, there are a few ideas. This includes using Weck jars, returnable baskets, reusable cups and plastic-free alternatives to bags or drinking straws.
You can find more ideas for plastic-free out-of-home orders in our previous blog article here .
---
---
3. Have sharing offers booked in advance
Whether for brunch, cheese fondue, tapas night or simply bread and dips: sharing food is a popular option in the catering industry. With the Corona requirements, this is more difficult to organize. So that you don't have to do without it completely, here are a few helpful tips:
By registering in advance, you can plan better in terms of time and space and, if necessary, push tables together, move plants or even erect partitions. It is best to refer to this on your website, on your social media channels and through a notice on site. With all-you-can-eat or buffet offers, the dishes can be pre-portioned. This makes it possible to provide the full range of delicacies. You can use the entire repertoire of bowls, bowls, plates, cups or glasses.
Insider tip: A cake stand is ideal for this and is currently celebrating its comeback as a classy sharing tool. There are also some helpful ideas on how to avoid plastic when snacking together: More information on You can find zero waste lifestyle with food sharing and at the buffet here.
In addition, moving outdoors can help. Under the motto #summer party or #deluxe picnic, food can be distributed outside, simply picked up or even delivered. At this time of year, who doesn't look forward to a creative feast outdoors?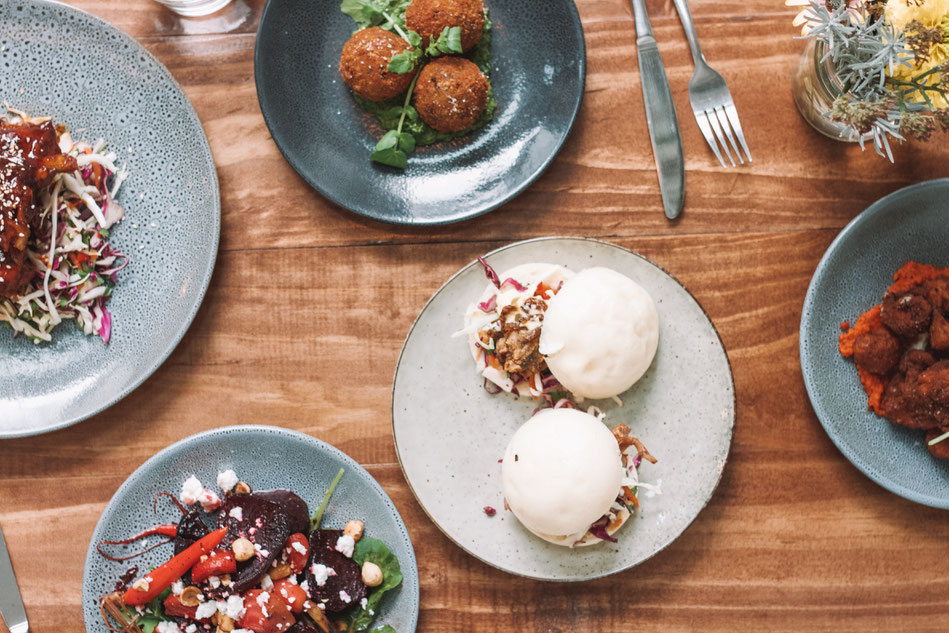 4. Outdoor upgrade
Have you always wanted to expand your outdoor area, but the "outside" project kept being put off? Then now is the right time to finally tackle it and create a nice summery atmosphere with enough distance for your guests. To make it more relaxed for you, you can also set up a station (window, sideboard, shelf) for the outside area, where your guests can pick up their food themselves. Let yourself be inspired by " New Work " approaches to upgrade both the ambience of your hospitality industry and the satisfaction of your employees.
A particularly attractive atmosphere will even win you over new customers who are looking for a change and appreciate your commitment and dedication. In the evening you can get your guests in the mood for a cozy summer evening with fairy lights and candles. This is guaranteed to make you an eye-catcher!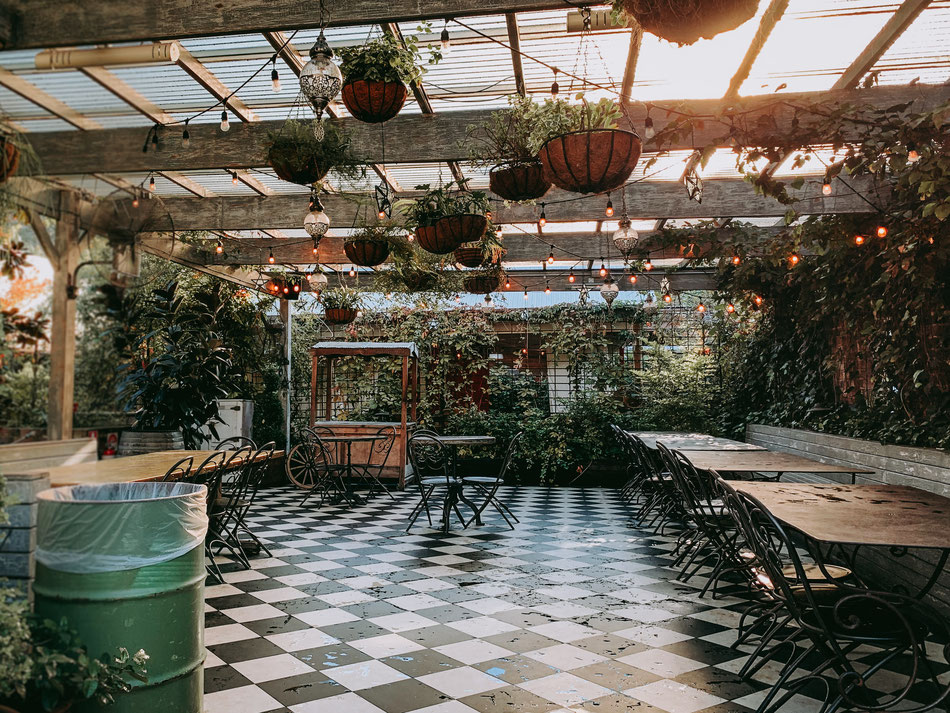 ---
---
5. Contactless payments
Due to the corona virus, contactless payment is now also booming in Germany. The focus here is on safety, hygiene and speed. In order to avoid direct contact with the guests, it is therefore worth introducing contactless payment methods now more than ever. This method is being used more and more in retail, in the catering sector and in the hotel industry.
Both the classic EC card devices and the smart card readers, which are no larger than the credit card itself, are suitable for contactless use. Customers can now pay easily and hygienically using the following methods:
EC card
Credit card
Apps like Google Pay or Apple Pay
You can combine this with the conversion of the cash register systems to TSE (tamper-proof technical security equipment) and thus optimize your payment and checkout processes.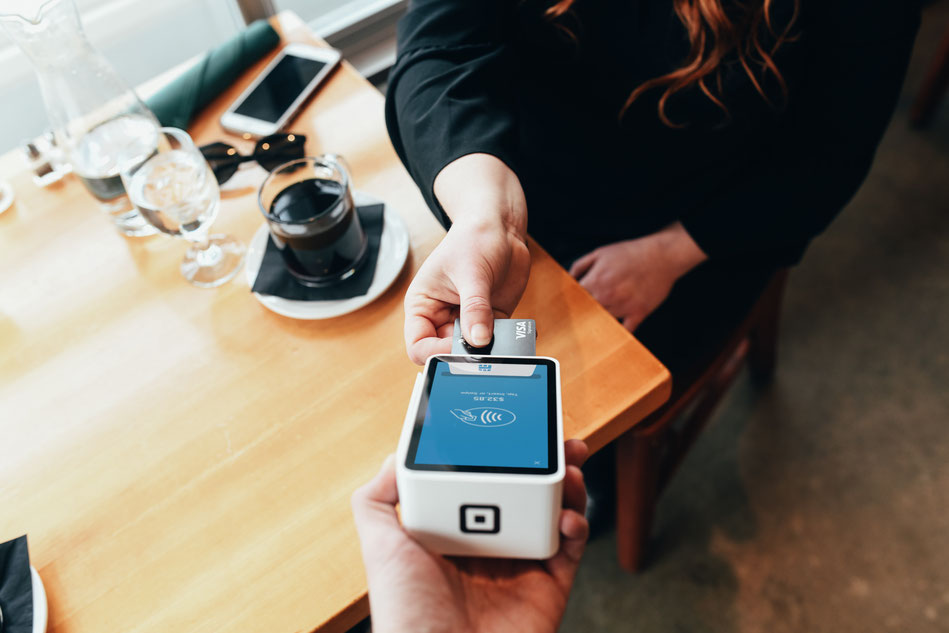 6. Reunion brings joy
And you can show that to your customers. For example, with a simple "Thank you for being here again" or perhaps a culinary greeting from the kitchen. Just show that, despite the restrictions, you are happy to be able to make your guests happy again.
Especially in times like this, empathy and understanding are important in order to find your way back into the new "everyday life with Corona" and to make the best of the situation. What counts in the end is the joy of being together, albeit on a smaller scale.
Summary
With a few tips and tricks it is quite feasible to create a safe & pleasant gastro atmosphere in times of the Corona crisis: The listed tips...
Digital guest registration
Set up pick-up station
Advance booking of sharing offers
Outdoor upgrade
Contactless payment
Reunion brings joy
... show that it is possible to create a carefree everyday gastronomy in which employees and guests feel comfortable and can enjoy the recurring freedom. It is important that everyone involved adheres to the general requirements, such as the obligation to wear masks and the distance of 1.5m, as well as to the individual rules of the individual companies. To show this clearly again, you can hang a note at the entrance that refers to all important Corona guidelines (general and your individual).
We wish everyone a successful restart and hope that our tips will simplify your new everyday life and that we can all start safely again!