Digitization, new forms of work, tandem models, co-working spaces, work-life balance, team building, mentoring: all terms that belong to our modern working world and can be assigned to the "New Work" area. But what is this New Work actually? How can it be combined with the catering or hotel industry? Where exactly to start? Can new specialist staff finally be recruited as a result? And how exactly do you start your own little transformation?
We asked ourselves all these questions and searched for useful answers and ideas for you.
---
---
First of all: What is this "New Work" actually?
Our work culture is constantly changing. It is shaped by current trends, political decisions and new digital innovations. Priorities when looking for work have changed enormously over the last decade: For Generation Y (*1982-1993) flexibility and meaningful work are of great importance. For the upcoming Generation Z employees (*1994-2010), founding a company and digital formats are more than ever part of everyday business. It is precisely these aspects that New Work picks up on: meaningful and progressive forms of work that are based on positive cooperation at eye level and a constant basis of trust.
"New Work: The new way of combining life and work. New Work, the future of work and the new culture of People."
New work in the hospitality industry
Whether in the family hotel, in the restaurant, in the new hip bar or in your favorite cafe around the corner - new concepts and ideas on how to organize work differently are everywhere. But especially in restaurants, everyday business is usually hectic and characterized by spontaneity. That's why it's not so easy to find time for internal exchange. Nevertheless, we believe that New Work can be implemented in small steps and with a little dedication in the long term.
We have compiled below which New Work approaches you can bring to your company. This includes, for example, more sustainability in the hotel or behind the bar to bring and thus to ensure more mindfulness.
For further New Work ideas, we have written guidelines to provide inspiration on topics such as employee leadership, reflection, creativity, further training and team building and thus bring the area of ​​New Work closer to you.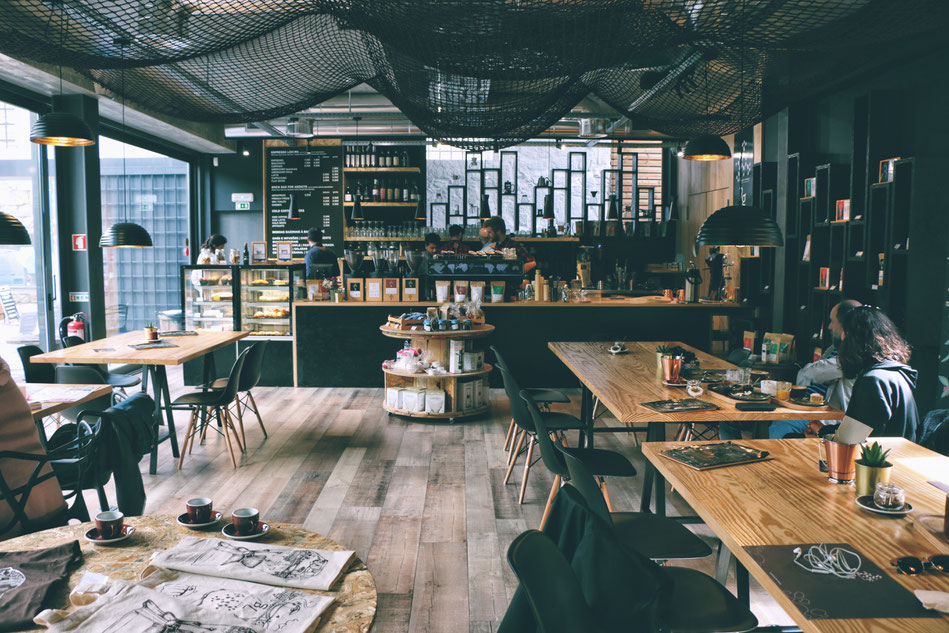 1. Leadership
Appreciation and joy have become indispensable for many employees today. But there is often a problem with communicating these two aspects correctly. This often causes discomfort, especially at team management level. In order to give the staff recognition and treat them as equals, there are a few tricks that can be used to do this without spending a lot of time.
Conduct a small survey at the end of the shift:
How was the day?
Where were there difficulties?

Are there any unfulfilled wishes from the employees?

How is cooperation in the team evaluated?

Would the staff appreciate (more) feedback?
With this survey alone, you let your employees know that you care about them and take their concerns seriously. It is of course important to think about changes in the next step and then to initiate and implement them. Whether it's giving regular feedback, hanging up a note with space for new ideas, or letting each other know what you're looking forward to or what you appreciate about each other. Try to treat your employees as equals and keep the hierarchies flat.
This measure does not require any financial and only a small amount of time and can significantly increase the satisfaction and joy of the staff. In the long term, new guidelines for internal communication and cooperation can be created from reflection and wishes. This small change in the area of ​​personnel management is the first step towards New Work.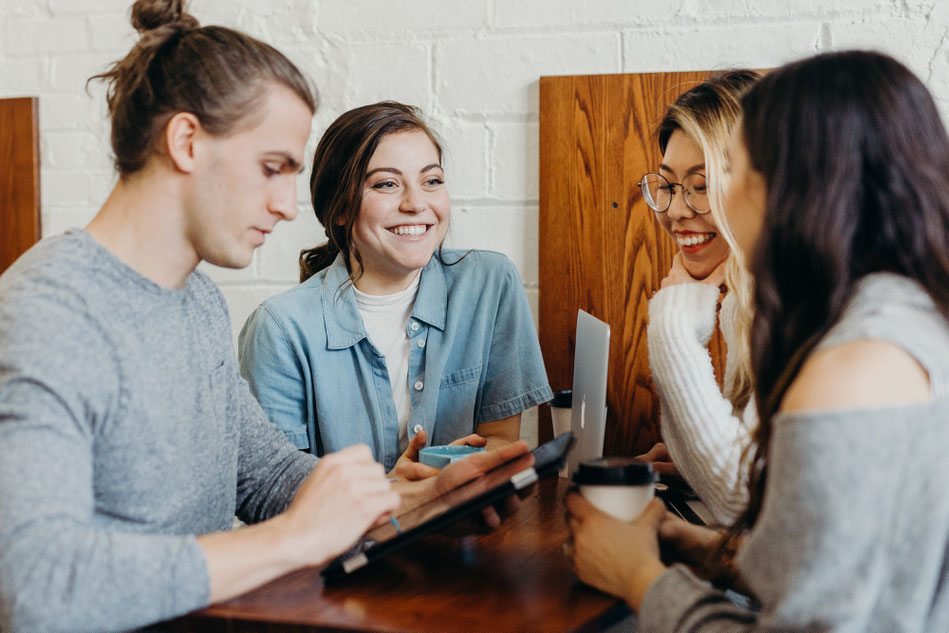 2. Encourage creativity
There's always a lot going on in the service area: new guests, instructions from the kitchen, current daily specials, shift changes and much more - that's where things really get going. Despite the varied work, many people lack the ability to let off steam creatively and discover new things. Here, too, there are plenty of opportunities to bring more creativity into everyday work:
For example, new culinary combinations can be considered. Discussing the visual arrangement of the dishes and making new suggestions is also an idea. In addition, there are numerous interdisciplinary opportunities for exchange: invite the nice ice cream shop seller next door for a beer, visit gastronomy fairs nearby or spend time alone or even together in other restaurants and exchange ideas the concepts and ideas of others.
Furthermore, small projects can help: Who wouldn't want to decorate the shop or redesign the menu and let off steam with font, shape and color?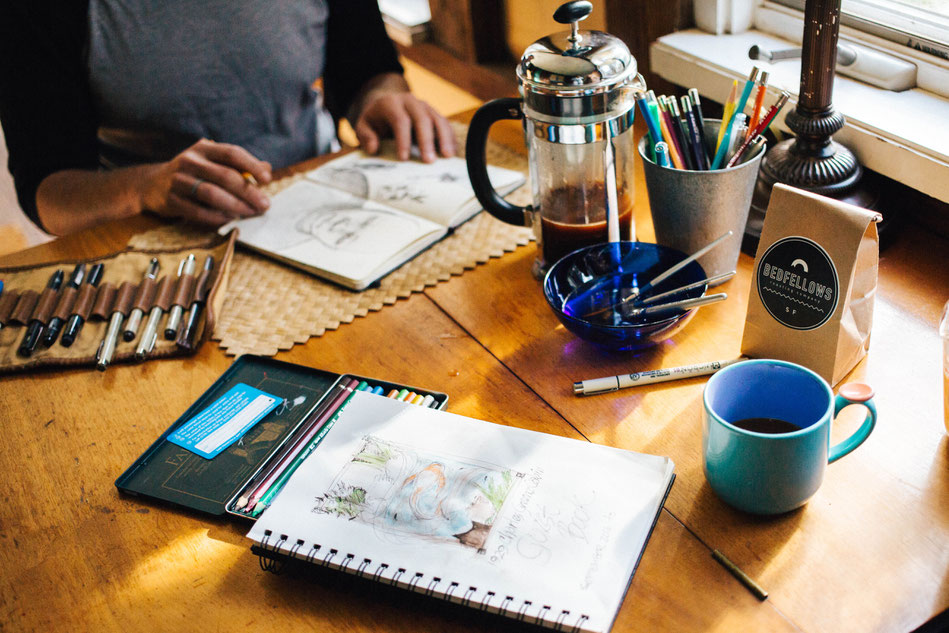 3. Stay flexible
As already mentioned, with each new generation of employees there are also new requirements and priorities for one's own job. Flexibility is very important to young people. It is therefore becoming increasingly important to keep everyday work, and especially working times and areas, flexible. Despite the high economic pressure in the hospitality industry and the ongoing Corona crisis, it is advisable to change perspective and think about alternative concepts or questions:
To what extent can the shift system be made more flexible?
Can digital shift planning help?
Are there tasks that can also be managed from the home office?
What about the team spirit of the staff?
Can we create space for employees' children?
Would digital communication channels bring us any advantages?
Does a 6-hour day per employee or a 4-day week work in my company?
Is it worth reshuffling teams or allowing mutual insights?
What rules are there for single parents/trainees/people with disabilities to offer the best possible circumstances for the respective life situation?
Questions upon questions designed to help identify your options and first starting points to bring New Work and thus more satisfaction into your company. In addition, a catering business with modern concepts is attractive to potential young specialists, which not only allows you to recruit new employees, but also sets a good example to set you apart from the competition.
4. Support further education
Not only creativity, but also inspiration and education are part of a progressive working world. There are various offers and formats for further training, some of which are even financially supported by the state or other institutions.
Let's start from the beginning: the training. Nowadays this does not only consist of dry theory in the vocational school and the alternating "slogs" in the company. There are now methodical learning lessons and practical parts that are intended to better prepare the students for real everyday work. In order to discover other concepts and traditions, many vocational schools offer international exchanges with other schools or even internships lasting several weeks. This usually occurs through school partnerships or through a Erasmus+ mobility. Few people know that this option is not only available for students, but also for trainees. It is worth asking the vocational school about this or finding out about it yourself on the Erasmus+ website. The latter is also funded with EU funds and can be a unique experience for the trainees.
When the training is over, there are opportunities such as attending workshops or trade fairs to gain new impressions and improve your skills in certain areas. For example, there is Bar Convention Berlin or the Internorga in Hamburg.
Become a barista professional in 3 days or a crash course on etiquette: workshops give the employees new impetus and help them to achieve more self-realization. In addition, such courses are great for networking. Who knows how much inspiration and contacts come together. At workshops, there is an option to send individual employees to subject-specific seminars. In addition, you can also get a provider for in-house training in your own company and thus train selected or all employees. It is best to look on the internet for regional providers or on social media for events or groups.
A particularly flexible option is online training, which can be booked and conducted from anywhere. Platforms such as "Airbnb Online-Discoveries" or websites such as hogafit.de or dehoga-academy.de, which offer a large number of digital workshops, are suitable for this.
In addition, competitions also increase commitment, creativity and, ideally, team spirit and are therefore a welcome option for coming up with new, original ideas.
Training and inspiration motivate to apply newly learned things at work. This increases identification with the company and creates a kind of elation. This phenomenon is also called employer branding, which has been proven to lead to more productivity and success. Investing in the further training of your own employees can therefore have a significant positive impact on the entire company: we achieve a win-win situation.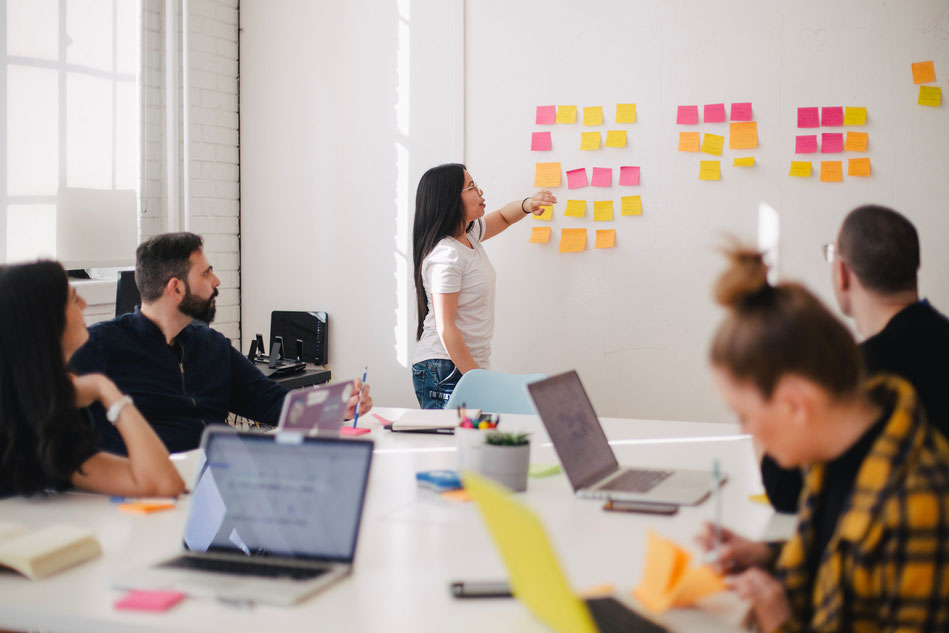 5. Increase balance and team spirit
Ultimately, what brings happiness and satisfaction in the professional world is finding the right balance between work and leisure time or linking these two areas of life with one another accordingly. Work is no longer just work, but also maintaining social contacts, being creative, educating oneself and being supported by the workplace.
In addition, there are so-called work-life offers; this includes things like discounts for the gym, #coffeeforfree, childcare, a fresh fruit basket or team building. So it's about the atmosphere and the beautiful things that enrich everyday work outside of normal tasks. These aspects are decisive reasons for choosing a company, especially for young people.
There are two variants in the area of ​​team building:
Self-organized team building: For example with games, competitions, team tasks that require skill and cooperation or a puzzle trip.
External team building: Examples of this would be raft building, climbing, professional (game) team building or escape rooms.
Depending on your budget and time, you can choose between these two variants and weigh up different offers. Team building leads to improved communication and a good working atmosphere, which is essential for a smooth working day and strengthens the loyalty of the employees.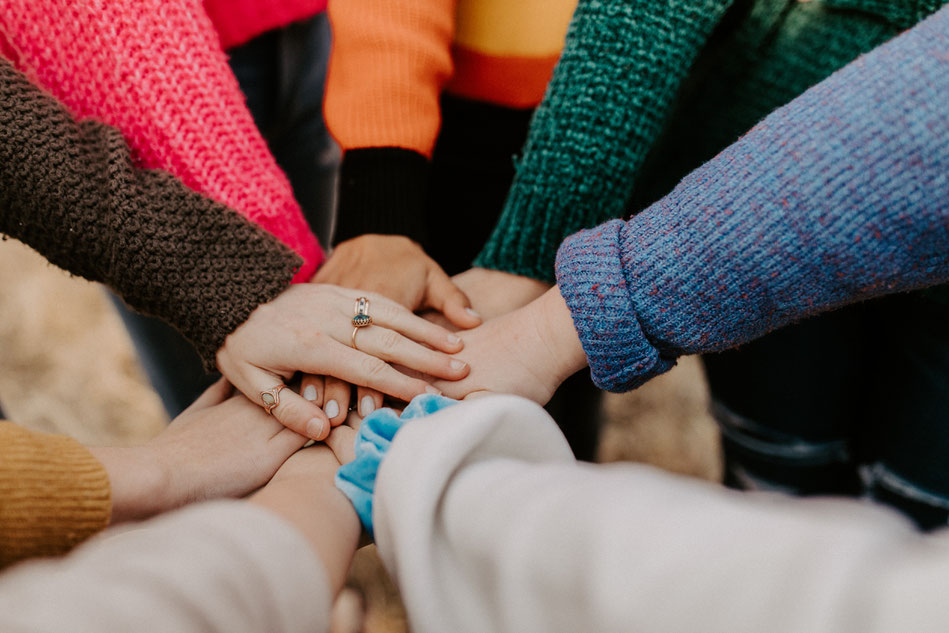 New work, new life, new ways
Change always takes time and dedication, but even small steps lead to success. New Work is absolutely nothing extraterrestrial, but rather describes new concepts and ideas to make the world of work more sustainable and make employees happier. As we have seen, this can already happen through small innovations.
Ultimately, the communication of wishes and ideas plays a major role, as does the attempt to bring work together with the needs of employees and employers in the best possible way. Change can only be brought about through reflection and cooperation. New beautiful things can only come about through reflection and cooperation. One thing is certain: New Work helps us to go through this optimization process and in the end to be happier with ourselves and our work.
The heart of a company is the people behind it. So what are you waiting for? We wish you every success and are looking forward to the ideas and changes that are yet to come!