Who also dreams of opening their own cozy café, a chic restaurant or a hip bar? Entering the hospitality industry usually sounds easier than you think. Taking the step into self-employment requires enormous preparation and planning to make the dream of starting a business come true.
It is clear that such an opening does not succeed overnight. Especially under the current circumstances of the Corona crisis, one faces more challenges in the hospitality industry than ever before. However, we are convinced that with the right preparation, it is still possible to make a successful start. We have prepared helpful tips for the Corona gastronomy for you here here
In order to avoid essential mistakes and to help you get started, we have done some research for you. We want to make it easier for you to take the first steps towards becoming a founder in the hospitality industry and have collected 7 tips for self-employment for this purpose.
0,00€
Our free sample pack of drinking straws is the perfect choice to test our thoughtfully sustainable straws.
1. create detailed concept
The very first thing you need to do is to think of an appropriate concept and determine the details of your trade. The following questions can help you in your preparation:
What kind of hospitality business do I want to run and do I have the capacity for it?
What should make my café/restaurant/bar special? Is it perhaps the special food offer or the unusual interior?
Who is my target group?
Who are my competitors?
In which price segment do I want to operate?
When do I want to be open?
What do I want to call my café/bar/restaurant?
How do I want to serve my guests?
Whose help do I need for my start-up?
Do I want to hire a

Food & Beverage Manager

?
What do I want the day-to-day operations to look like and what do I need?
These things should be considered during initial planning. Especially important is the unique selling proposition with which you distinguish yourself from the competition. For future guests, this special feature will be the decisive point to pay you a visit.
Our tip: Take a look at new work concepts that you can integrate into your daily routine. New Work is the keyword here. This offers your staff an optimized way of working together and makes it easier for you to find motivated staff. More information on New Work in the hospitality industry can be foundhere .
The early conceptualization helps you to keep the overview. Thereby you can specialize your ideas and at the same time better calculate the effort of the start-up. The detailed design of these aspects creates the basic framework for planning the required financial resources.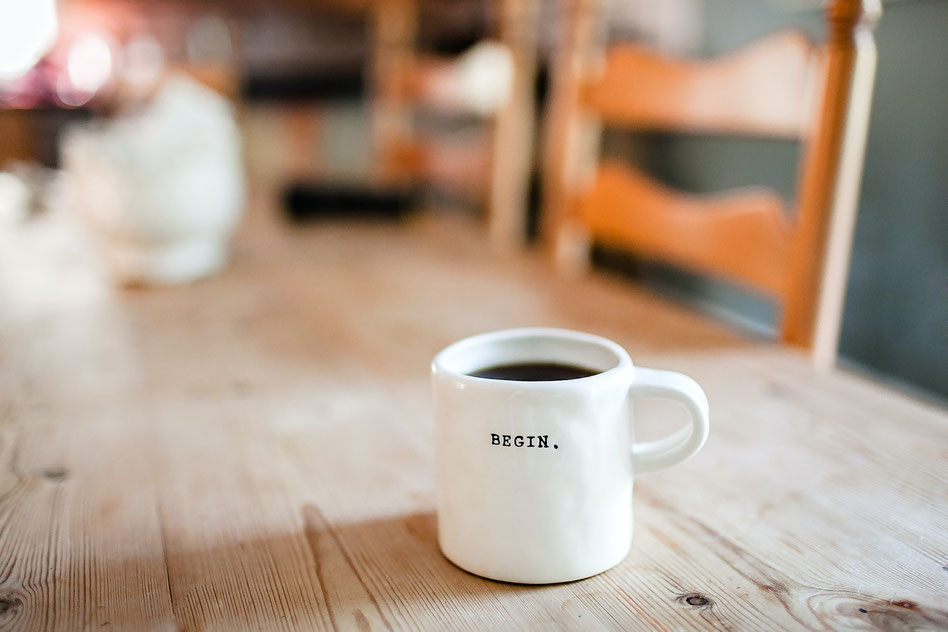 2. plan financing for self-employment
Rent, inventory, staff, electricity & water, taxes are all things that make costs and that you should calculate beforehand. A business plan for financing your hospitality business will help you with this. This plan should be detailed and take into account all potential costs so that the bank will grant you the appropriate funding or credit.
The market in the hospitality industry is large, so your unique selling proposition is a significant factor in the success of your business. So take your detailed conceptual design and add all the economic-financial components. If you are unsure, you can also take advantage of free consultations for founders.
In addition, you can apply for state funding in Germany and look for scholarships for founders or in the gastronomy sector. There are various offers, such as a start-up grant, the loan for reconstruction or investment grants. Be sure to have a plan B and a plan C for financing in your pocket and look at various options.
Again, preparation is fundamental to achieving your dream of owning your own business in the restaurant industry.
Our tip: Join gastronomic associations or contact representatives and organizations of the gastronomy industry such as DEHOGA, the German Hotel and Restaurant Association. They will provide you with information on further financing options, tips on setting up a business and help you on your way to owning your own restaurant.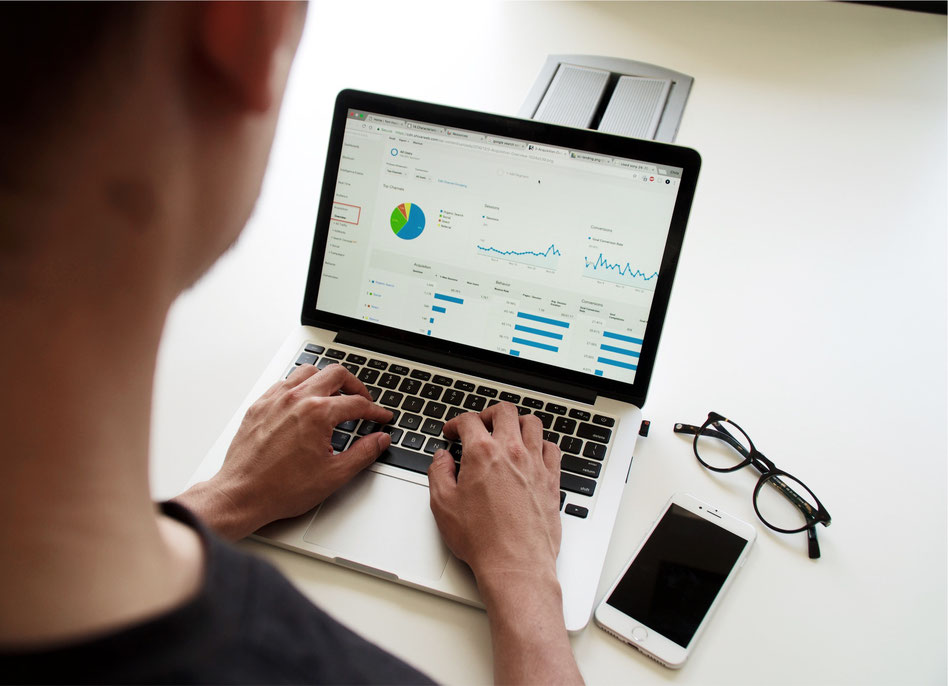 3. select suitable location
The right place and location is the A&O of your hospitality business. It is another crucial factor for the success of your business.
The accessibility by public transport, the parking situation and the general location are significant criteria for the choice of your guests. Therefore, check these criteria when visiting potential locations. In addition, it helps to talk to neighboring stores or look at their reviews. Excellent stores attract many potential guests. A busy area also provides guests who might notice you as they walk by.
Depending on your hospitality business and your price point, different areas in your city or region may be a good fit. Consider who your target audience is, how much spending power they have, and where they might live. If you are opening a high-end restaurant, you should not set up in the student district. For example, a lively bar or an inexpensive international restaurant/snack bar is a good choice.
So take enough time to evaluate the location before signing a lease or rental agreement.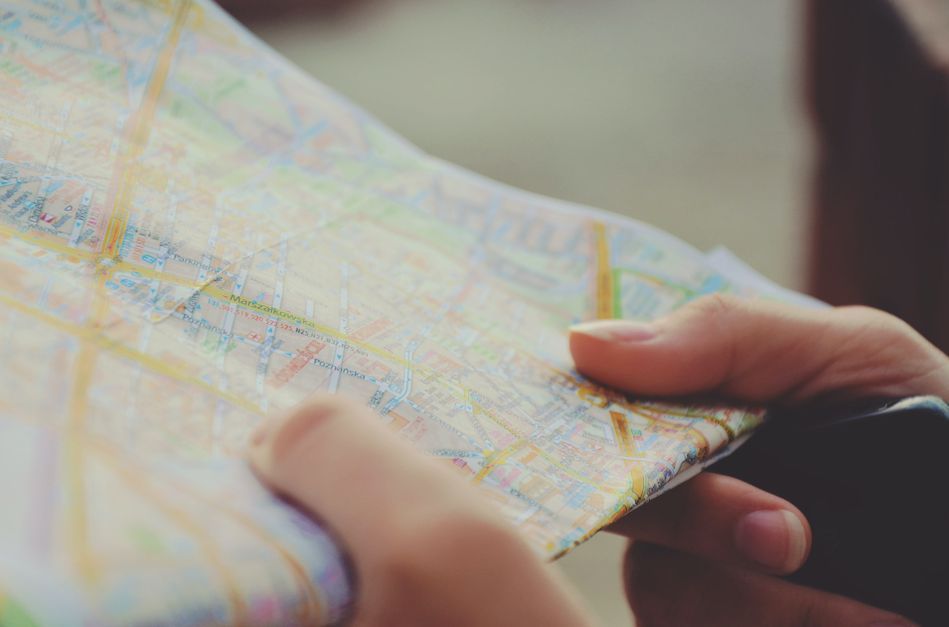 4. use sustainable alternatives
By incorporating current trends and interests, it is possible to attract more customers, prevent future changes, and save money at the same time.
The shift towards more sustainability is already in full swing, which is why it's worth implementing plastic-free products from the start, such as the #IAMPLASTICFREE drinking straws . Make sustainability part of your image and get the green revolution rolling.
For example, you canread about how to make your kitchen plastic-freehere . Even in the bar, there are several eco-friendly solutions for traditional products that are plastic or single-use. Tips, you get here.
We also recommend that you incorporate water-saving faucets and green electricity at the beginning. This is not only good for the environment, but also for your wallet in the long run. For more ideas on money-saving measures and green alternatives, check out 's post on the green revolution in the hospitality industryhere .
Coming in 2021 will be more restrictions on plastic packaging. The single-use plastic ban will certainly affect every hospitality establishment, as the supply of plastic products will decrease and prices will become more expensive at the same time. You can read more details about the ban and plastic-free alternativeshere .
More and more hospitality businesses are waking up to the sustainability aspect and changing their food offerings, inventory and attitudes. Be there from the beginning and implement current trends like sustainability or zero waste into your everyday business.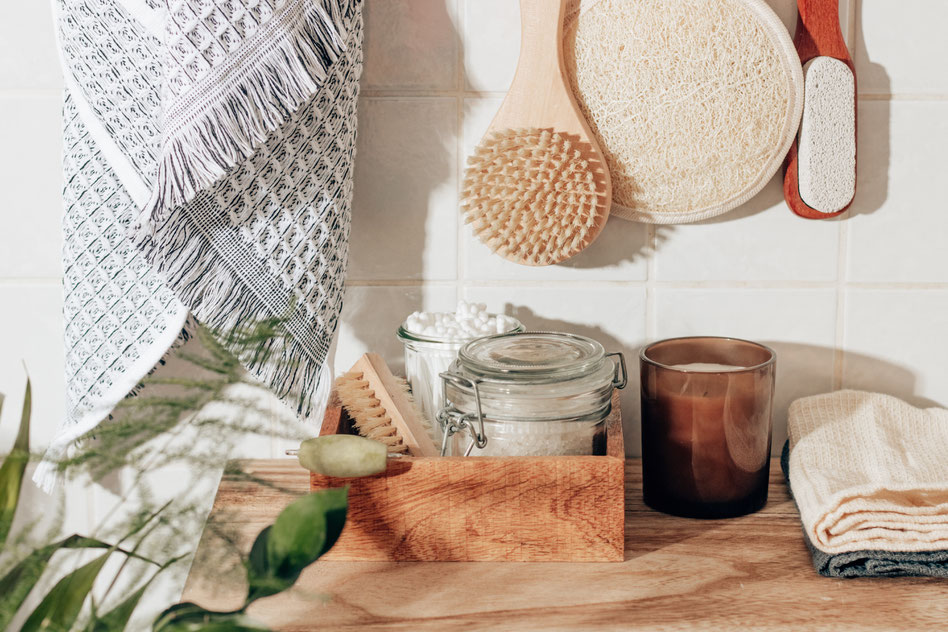 5. observe regulations
When opening a gastronomic business in Germany, there are special regulations and licenses that must be observed:
The first of these is the

general restaurant license. In order to serve drinks, you need a separate permit. You can apply for this at the trade or regulatory office. Don't forget to call in good time to find out about the documents you need.
For

structural measures

and changes you should get in contact with the trade supervision or inquire about the procedure of changes in the interior and in the external area.
Gastronomy always includes the aspects of

health and hygiene. Therefore, you should get a health certificate from the health department in time. In addition, hygiene regulations must be observed, which will be a much greater aspect of your planning in the ongoing Corona crisis.
If you plan to have musical entertainment in your business, you must be able to present a

noise concept

when you open and already have appropriate noise control measures integrated into your premises. Ask your local authorities about local night-time noise and volume regulations. In addition, you will have to pay a fee to GEMA for commercial music. Again, check with your local government office for information. More information on how to keep the noise level in your hospitality business low can befound here:

.
One aspect that is often underestimated and can cost you a lot of money is the

waste separation. If separated incorrectly or if different materials are mixed, it can cost you a tremendous amount of money. In addition, incorrect disposal and food waste attract animals and really no one needs that. If you are not sure which garbage belongs in which garbage can, you can read

here

again about the rules of proper waste separation.
The last regulation to mention is the

Youth Protection Act

, which prohibits the serving of alcoholic beverages to young people and limits the stay of young people in public places. You can read the exact details on the official website of the

Federal Office of Justice.
As you can see, your start in the hospitality industry includes a number of formalities to be fulfilled. However, with enough time and a little preparation, this is easily manageable. If you are unsure about any of the regulations, it is always best to check with the relevant office or authority.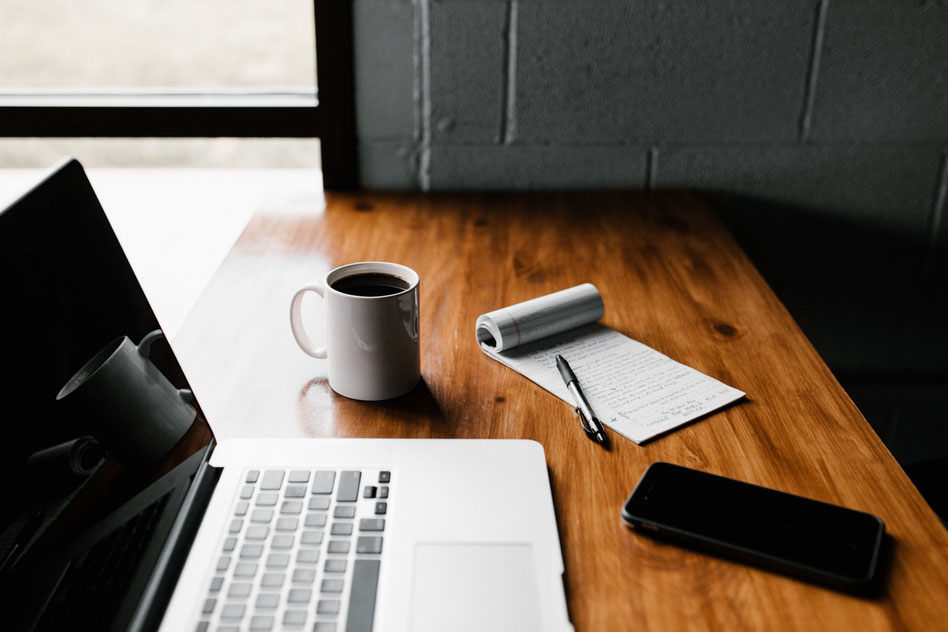 6. establish online presence
In order to reach new customers, the presence of your business on the Internet is a suitable way to draw attention to you.
Basically, you should create a website and a Google listing, which will provide the most important information. This includes:
Name of your business
Opening hours
Address
Phone number
E-mail
Reservation possibilities
In addition, it is helpful for new customers to find information about the menu and the special features of your restaurant. You can easily create a website with providers like Jimdo, Squarespace, Wix and others. The modular tools are easy to use with a little practice. We recommend investing in your own domain, as this contributes to the professionalism of your business.
In addition to the website, you have the option to be present in various social networks such as Facebook or Instagram. Becoming a member of these networks is free and very user-friendly, so you will quickly find your way around. Make sure that you include the most important information in your profile, that your pictures are of high quality and that your location is marked. In addition, you can make your profile a "business profile" in the settings, which allows you to interact with more functions.
You can also register your business with delivery service providers such as Lieferando or Owl2go to enable out-of-home deliveries.
Our tip: Ask satisfied guests if they can leave a review for you on Google or another portal like Tripadvisor, Lieferando, Vanilla Bean etc. Customer reviews are one of the most important factors for many people when choosing which restaurant/café/bar to visit.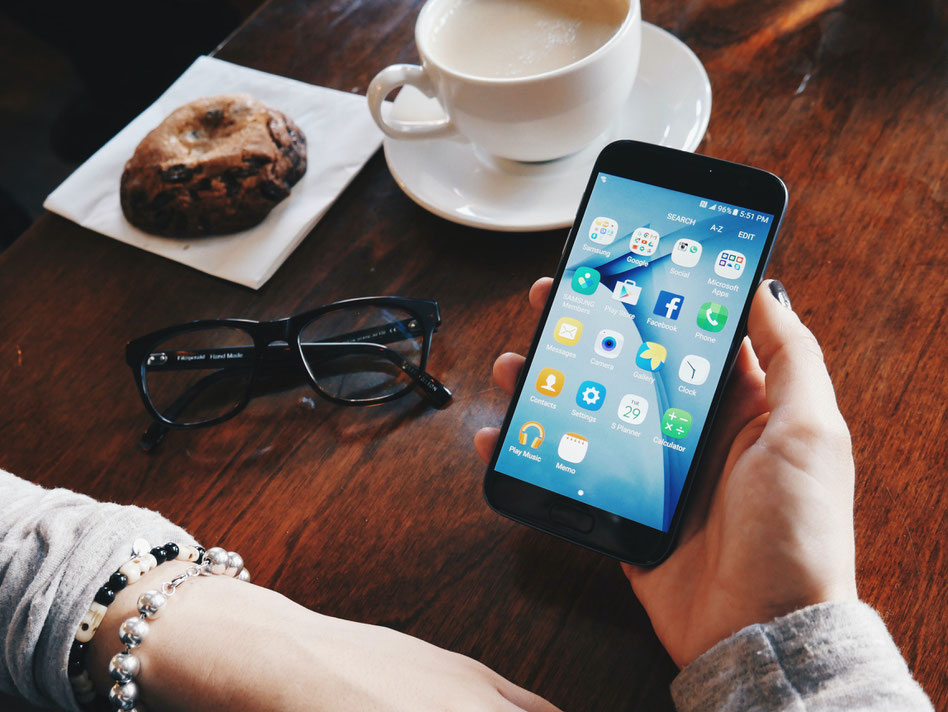 0,00€
The first truly plasticfree and uncoated Cups made from 100% cellulose. Don't believe us? See for yourself!
7. apply for insurance
Last but not least, you should insure yourself against damages and accidents at an early stage by applying for various insurances. This includes, for example, risk insurance, accident insurance, business liability insurance, legal protection insurance, occupational accident insurance and others.
You can find out in detail which insurance you need for your business from an insurance advisor. It is best to get different opinions and conditions in order to be able to compare. Here, too, your new contacts with other founders or members of the catering industry will certainly help you.
In any case, you should have taken out insurance before registering your business. This way you are protected from the beginning and on the safe side in case of damages or legal discrepancies.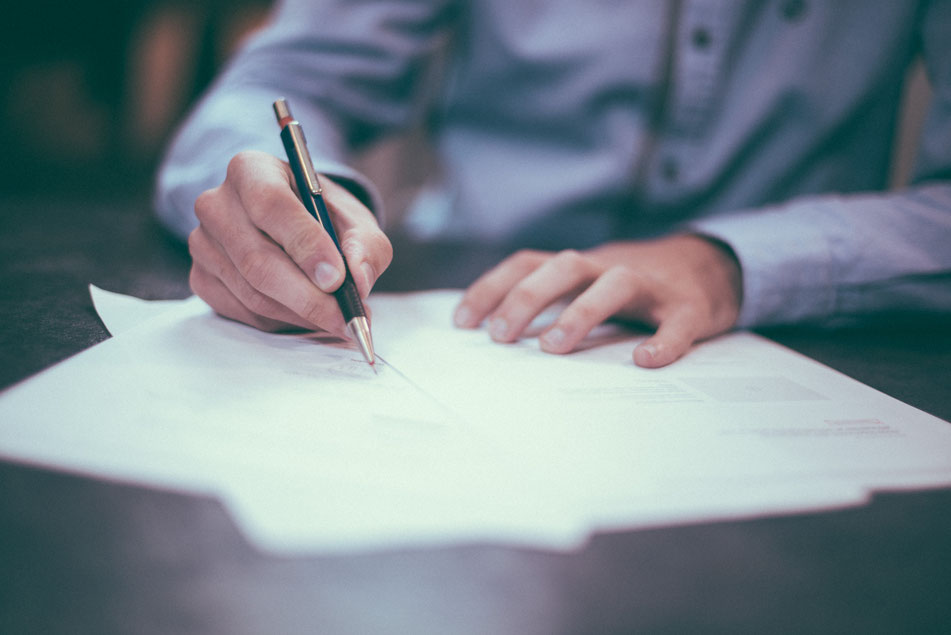 Step by step to own hospitality business
Checklist for starting your own hospitality business:
Create a detailed concept
Plan financing for self-employment
Choose a suitable location
Use sustainable alternatives
Observe regulations
Establish online presence
Apply for insurance
Fulfilling your dream involves many stages of preparation and planning. However, if you devote enough time and perseverance to these, you should be able to get through even small hurdles easily. Always keep the most important documents in order and take enough time to write the concept and the business plan. These two things are the cornerstone of your future business. In case of uncertainty, communication is key: ask other restaurateurs and founders for help or advice. You'll probably be surprised how many other restaurateurs are willing to share their experiences and support you.
Do you have any other tips for self-employment in the hospitality industry? Then feel free to share them in the comments. We wish you every success in fulfilling your dream of owning your own hospitality business!
// ]]>