Mixing drinks is the bartender's daily bread - so thinking about the environment from time to time should go without saying, right? Unfortunately, sustainability behind the counter is still an unwelcome topic. Wrongly so, in our opinion, because the trend towards more environmental awareness in everyday life shouldn't stop after work.
Fortunately, there are more and more hospitality industries that are already rethinking and you hotel or want to make their bar greener. You still need a few inspirations to let your guests enjoy good drinks with a clear conscience in the future? With these tips, the "green bar" will work for you too.
---
---
1. Use regional ingredients as decoration
The pineapple from far, far away or the melon from the other side of the world doesn't always have to be there. The fruity decoration on the drink can easily become more sustainable. Especially in summer, the selection of local fruits is huge and the taste of fresh raspberries or sweet cherries in combination with the right cocktail will surely inspire your guests.
Your exotic drinks don't go well with German fruit? As always, trying out is about studying! Try new combos and put them on the map as a seasonal special. Sustainability as a marketing idea doesn't work for every customer, but it can complement your selection in the long term - in two senses. Offer, test and ideally inspire (new) guests with your ideas. Every cocktail that doesn't use fruit imported from far away makes your bar a little bit more sustainable. In addition, regional and fresh fruits in organic quality taste a lot better and are therefore definitely worth your investment.
Grow your own herbs instead of buying them wrapped in plastic at the supermarket. Basil and rosemary, for example, can be grown on your own balcony to save space. If you have your own garden, you can of course harvest the fruit for your drinks yourself. If you purchase herbs, fruits and co. from markets, then pay attention to the origin and cultivation of the products. Although long transport routes cannot always be avoided, fair cultivation conditions and purchasing unpackaged as possible are also valuable here in order to conserve resources. If you do have to get the fruit from the supermarket, it's always best to have one of ours #IAMPLASTICFREE Bags in order to save unnecessary plastic bags.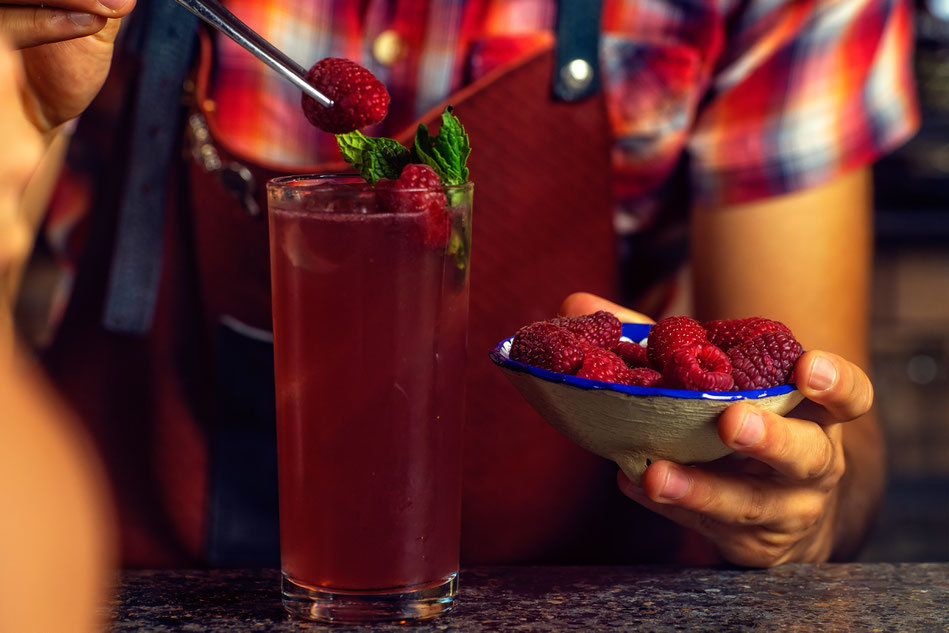 2. Use plastic-free drinking straws
Straws are simply part of most drinks. Unfortunately, the practical decorative elements are also real waste sins. Starting next year, the EU will ban all plastic products for which alternatives already exist, including disposable plastic drinking straws. If you haven't already done so, now is the time to look for a suitable alternative. Bamboo, paper or simply straw: the main thing is that no more plastic will end up in your drinks in the future!
We have in this article Here we have already tested various alternatives to plastic straws for you, so excuses like "plastic straws are sooo practical" are a thing of the past and not in the modern green bar.
Test winner with us is the #IAMPLASTICFREE straw made of wood, sugar and glucose, which brings all the advantages of classic plastic straws behind your counter without being made of plastic. You can find more tips on how to save (plastic) waste on dishwashing brushes, cutting boards and paper towels in this article here .
3. Reuse ingredients
The good old squeeze of lemon, orange or lime is an indispensable topping for many drinks. Instead of throwing the squeezed fruit in the trash immediately after use, you can use it again: peel the fruit first and use the peel (ideally in a spiral shape) simply as an eye-catcher for the decoration. If your fruit is about to be thrown away more often, it can also be worth buying a dehydrator. Peeled or not peeled, a night in the oven brings you a durable cocktail decoration that also looks great in the glass without a (plastic) skewer. Or you can mix the peel and sugar into a syrup that you can use in the next drink instead of the fruit.
If you then dispose of the fruit or the leftovers from the empty jars, you should, as with all other garbage, ensure that the waste is separated correctly. What is important for this, we have you in a blog article on the subject summarized before. By the way, almost wilted herbs can still be used: sweet pesto is a summery all-rounder, with which you can not only prepare drinks, but also decorate desserts in a clever way.
Do you have any other ingredients left? Get creative and see if you can use the leftovers for more drinks. If you're a restaurant or larger bar with a kitchen, using floral water, egg yolk, or cream should be the least of your problems.
Our tip: It is better not to use organic garbage bags for your leftover fruit, as these are difficult to dispose of. Our #IAMPLASTICFREE bags can be completely decomposed within approx. 60 days on a home compost and are therefore ideal for your organic waste if you do not want to do without hygienic disposal in the bag.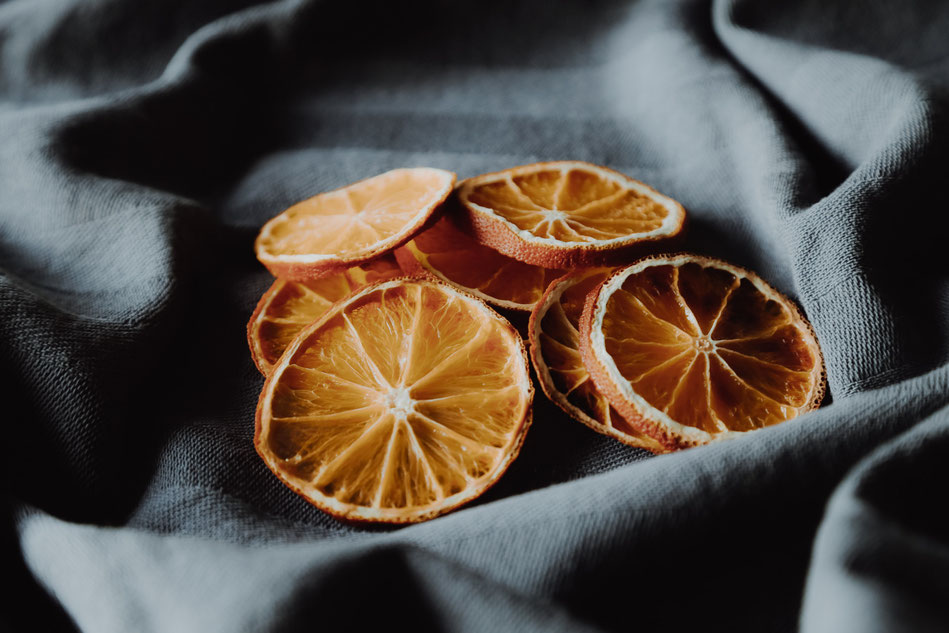 ---
---
4. Exchange glasses, coasters and bottles
Admittedly, this tip may not be suitable for every bar, but jars have great savings potential: jars of yoghurt, jam and co. can be reused for drinking and bring a very special charm to the bar word of this reuse quickly and thus secure some new guests for you. If you have the luxury of a dishwasher in your bar, then uniform glasses (with as narrow a rim as possible) can save a lot of valuable machine space.
Coasters don't have to be made of cardboard, they can simply be replaced with alternatives made of stone, for example - or of course they can be left out entirely. The additional cleaning of tables and counters costs resources here, but saves a lot of waste and relieves the guest of the "duty" of having to continue using the stained coaster that has already been used three times.
Glass instead of plastic is the first step towards sustainability when it comes to bottles. If you want to go even further, you can also produce your own spirits. Of course, this step is not practicable for everyone, here you can also use regional products for a better ecological balance and, for example, support distilleries in your area.
5. Save water and energy
One of the most used resources behind the bar is water. Essential for hygiene, you should think carefully about how much of it you (really) need in order not to have to lose cleanliness. Turning off the taps when not in use can save quite a bit. A dishwasher is definitely even more sustainable here.
Also, investing in a faucet aerator can be handy. Depending on the model, the acquisition costs are low to very low, which makes them a sensible investment even in the short term. Even foot-operated taps can quickly save liters of water. You can find out more about water and saving money at the same time here .
From an ecological point of view, there is usually still something going on when it comes to temperature. It goes without saying that you should ventilate the room properly before the start of the shift and after work, but it is best to avoid the well-known "heating for the outside" during the shift in winter and either turn off the heating or close the windows. You should set your air conditioning to a moderate temperature, because at a high level the cooling devices are real climate killers. Incidentally, the same applies to the deep-freeze chest. Raising the temperature a few degrees here reduces the ecological footprint in no time at all.
Our tip: Water can also be saved with the ice cubes. Chilled drinks don't necessarily need two handfuls of ice and not every guest wants them in their drink. Asking once when ordering can help here. You can also easily store mixtures of spirits that are used together very often in advance. So you don't necessarily need extra ice when mixing and also free up space in the fridge.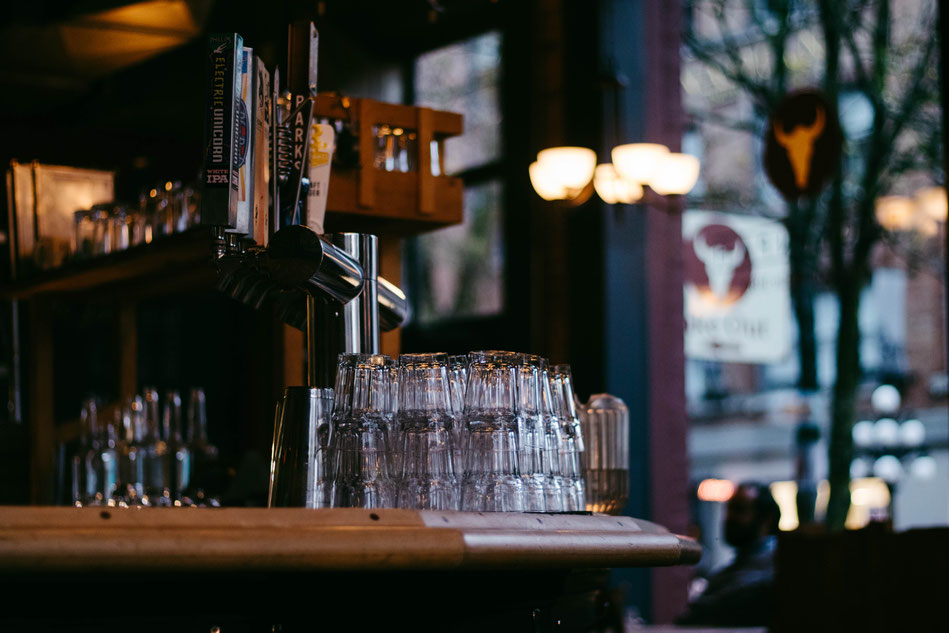 Sustainability behind the counter is possible if you want and can
If you want to make your bar more sustainable, you should not only pay attention to avoiding waste. The keyword here is clearly "conserving resources" and that begins with the purchase of the ingredients for the drinks. Since we know that not all bars are the same, you should of course approach the topic individually according to your possibilities. Not everyone can grow their own herbs and not everyone wants to buy expensive glass coasters. Here it is worth assessing the potential of your own bar in order to make the counter more environmentally friendly step-by-step.
The gastronomy trade fairs will show you more inspiration on how to make your bar more sustainable Internorga and the Bar Convention Berlin.
Sustainability does not have to make the whole bar greener, but rather aims to use the various resources consciously – and last but not least, this also includes fair and punctual payment of one's own employees.